Water Trough Sinks In Your Home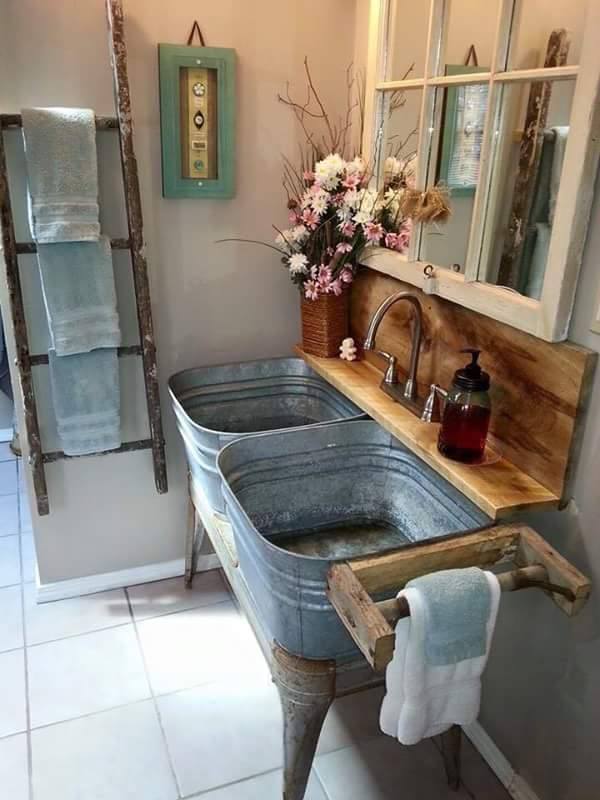 Water Trough Sinks Have Become the Rage the Past Few Years
Just a few years ago, you would not expect to find an animal trough in your home, but with a bit of imagination and improvement, these once thought of as eye sores, have become a quaint focus that will suit any country decor.
With so many options, troughs are now used as kitchen sinks, wash room tubs, bathroom sinks and tubs and more!  You can even turn them into outdoor furniture.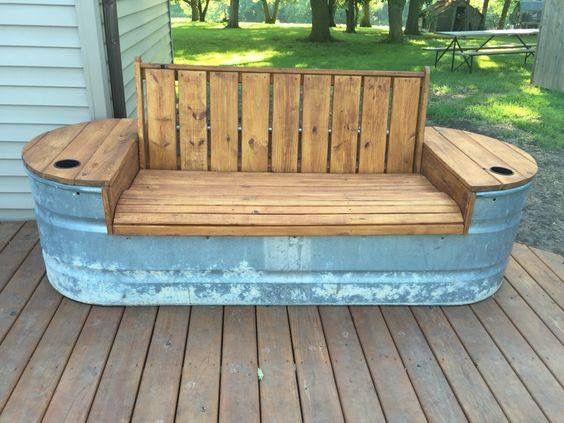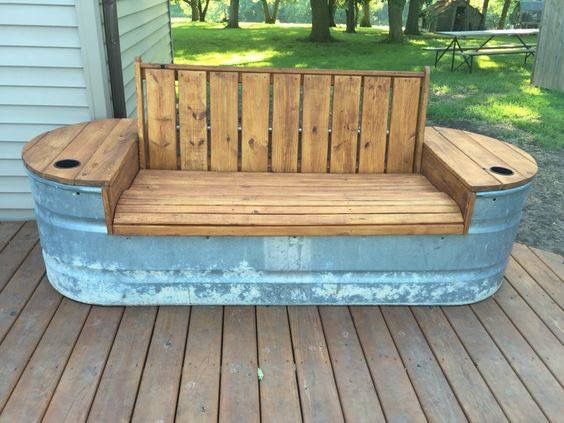 With just the right decor, these troughs can turn your ordinary home into a charming country oasis.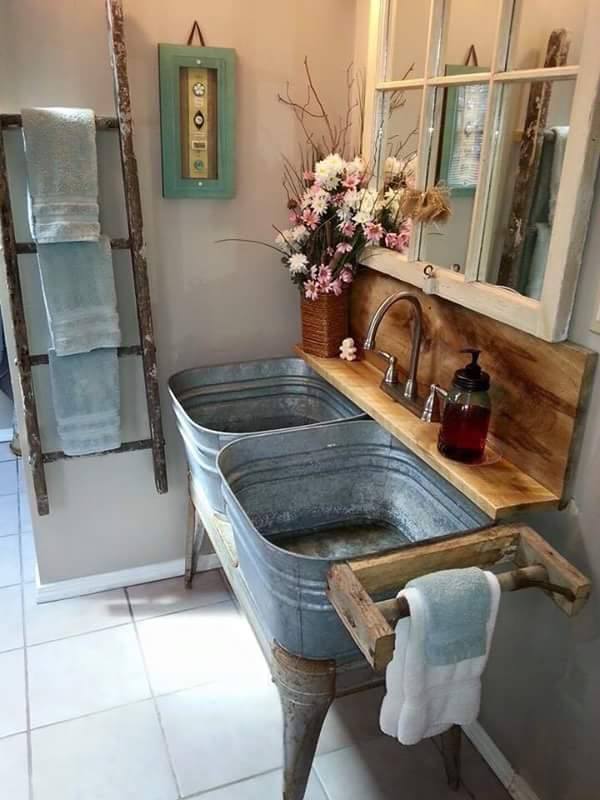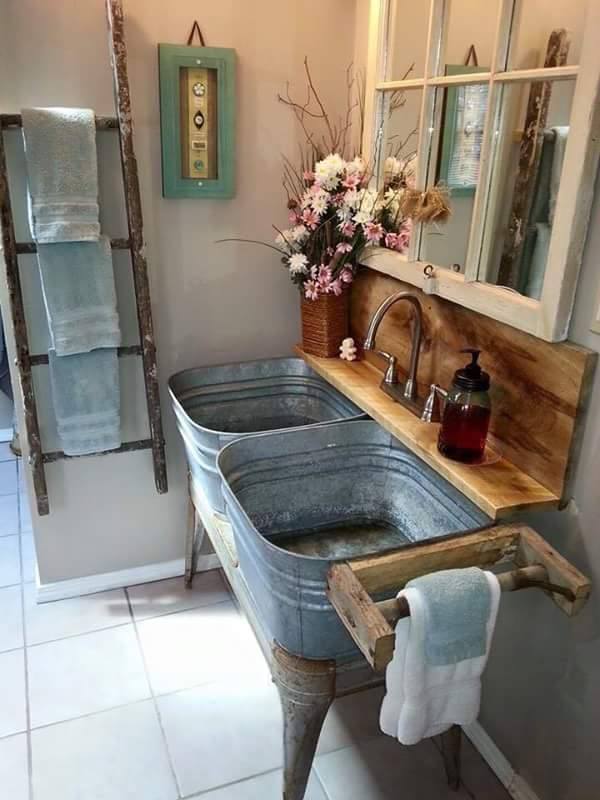 For example, the photo above with the old fashioned ladder as a towel rack and the wooden towel side bar, make this double trough sink in the wash room have that bit of country charm.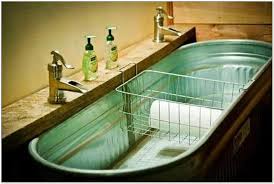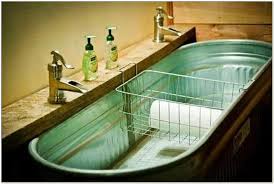 Latest posts by Cowgirls In Style
(see all)