Bonding with your Horse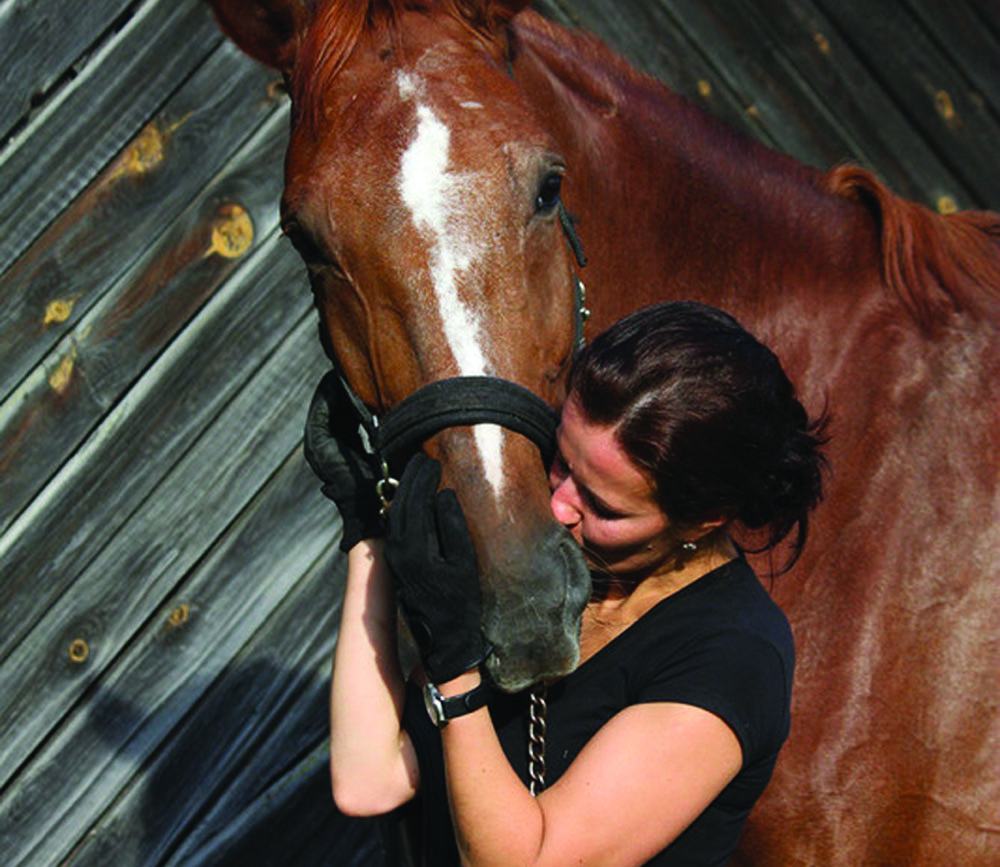 Five Quick Tips to Bond with your Horse
Some days you find yourself on a tight schedule and not a lot of time to work with your horse. On those days that you cannot squeeze in a ride with your favorite 4 legged friend, here are some quick tips to keep them in contact with you.
1 Lunging. It only takes 5 minutes to get your horse loosened up from the lunge rope. Use the three gaits, walking, trotting and galloping a few times to the left and then to the right. If your horse is in a boarding facility and does not get out of it's paddock often, this is a great way to stretch it's legs when your time is limited. Not only does this give your horse some needed exercise, but helps the bonding with horse and rider.
2 Lowering the head technique. Your horse should learn the lowering of the head technique which is used for bridling and haltering your horse. This is done by placing your fingers on the poll of the horses head. The poll is the top of the head behind the ears. … press down on the poll and this will pressure the horse to lowering his head so that you have control while bridling.
3 Brushing. Grooming your horse is a great way to communicate with the horse and also gives you that horse and owner time. It is also good for keeping your horse looking great, producing a nice coat and keeping your horse's circulation
going strong.
4 Cleaning out hooves. Cleaning out the hooves not only helps keep your horse from going lame, but it also teaches them to lift their feet when prompted and also gives that one on one time with horse and owner. Each time you clean your horse's hooves, take an extra couple of minutes after you've pried out any packed debris to gently clear the crevice of the frog, and scrape any remaining bits of matter off the sole, with the tip of the pick. You want to be able to see the sole's entire surface, so finish the job with a stiff brush. Some hoof picks come with brush attached, or you can buy a brush separately and inexpensively.
5 Walk with your horse. If you don't have a lot of time to saddle up and take a ride, go for a quick, brisk walk with your horse. You can do this around the farm, around the arena, around the barn or down the driveway. Not only do you and your horse get exercise, but it's a great way to bond with your horse. This helps to break up your routine together and gets you out and walking with your horse.
Latest posts by Cowgirls In Style
(see all)