Tuff Shed Turned Tack Room Barn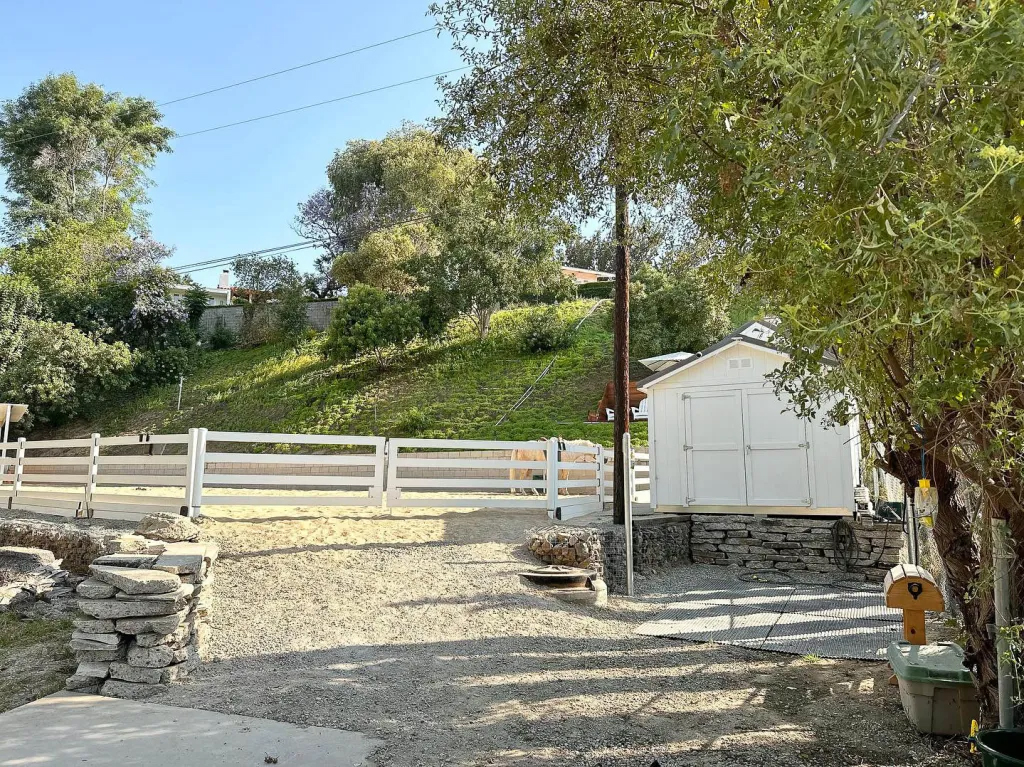 This perfectly organized, small-scale tack room is Made from a Tuff shed.
From: Stablestyle.com
Photos By: Jennifer Evans
Jennifer Evans came up with a great idea of turning a normal Tuff Shed into a usable, attractive barn and tack room. The space is decorative, but still holds all the essentials for horse care. The tack shed is 10' x 12' with a custom pitch metal roof. A second 10' x 6' shed is situated under the larger shed, utilized for hay and feed.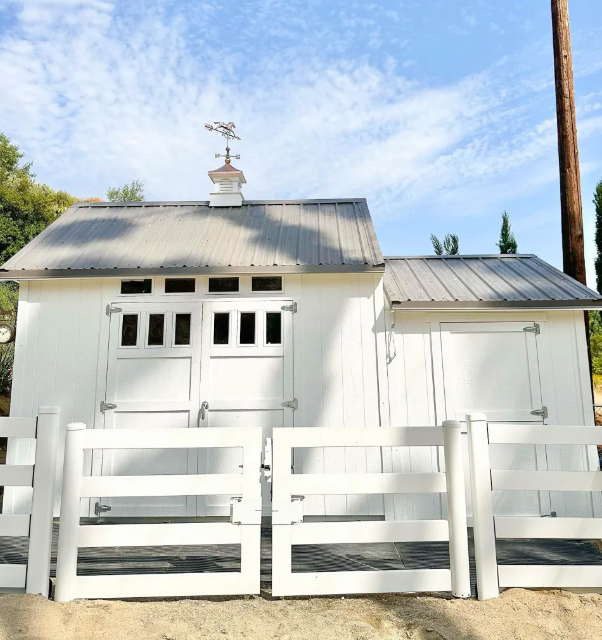 Jennifer embraced the equestrian lifestyle despite not having a background in riding. Her love for animals, coupled with childhood memories of camp horse rides, fueled her interest in horse ownership. When she acquired a home in Orange County, the additional vacant lot below it became the perfect location for her to establish a small-scale horse setup. With access to trails leading into Peters Canyon regional park and a community where horses were common, Jennifer saw the potential for her new venture.
To ensure she was well-prepared for horse ownership, Jennifer began by taking riding lessons. Her dedication to learning led her to purchase her first horse, a Palomino Quarter Horse named Jack II. It was during a tack sale that she crossed paths with Sandy Forkert, a respected equestrian figure in nearby Orange Park Acres. Sandy quickly assumed the roles of mentor, friend, and trainer in Jennifer's journey with Jack II.
The relationship between Jennifer and Sandy grew as they collaborated for about six months. Sandy's guidance was invaluable during the planning and construction of Jennifer's horse facilities. With Sandy's full arena available, they worked together on fundamental training, horsemanship, and the essential aspects of horse care. Sandy's expertise provided Jennifer and Jack II with a solid foundation, setting them up for success as they embarked on their equestrian adventure together. Check out her beautiful equestrian set up below and read more in our current issue here.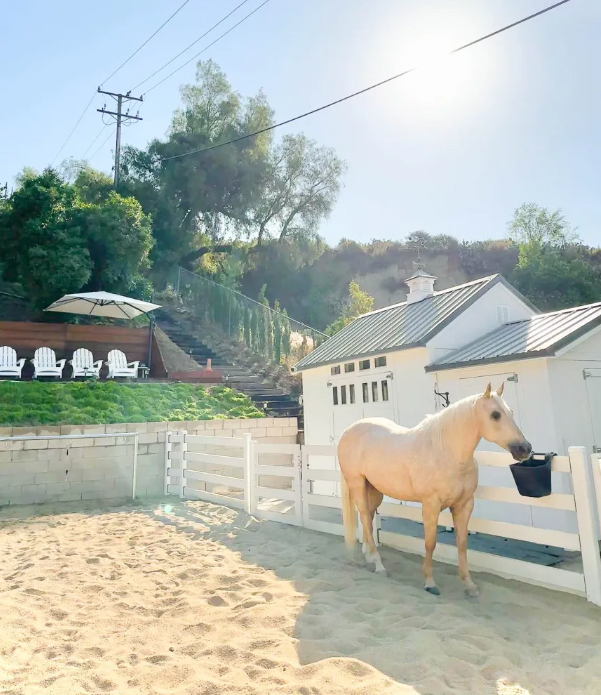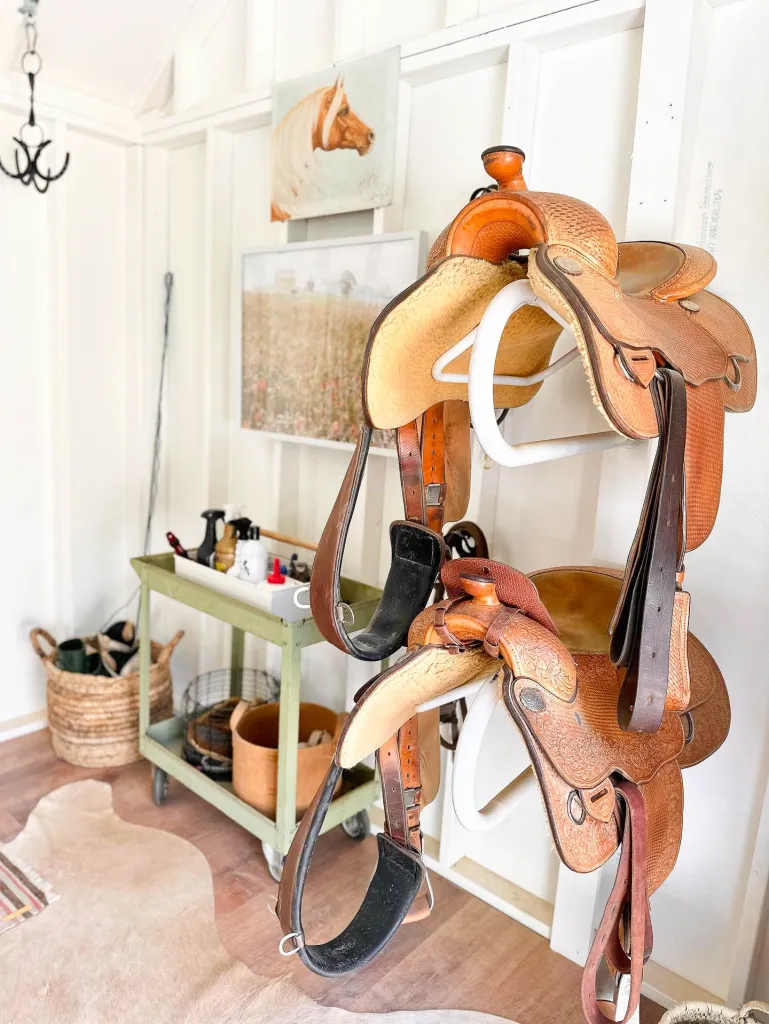 Latest posts by Cowgirls In Style
(see all)