Saturday-off
As I was gearing up for the weekend, it made me contemplate a few things….  what did I want to do to get the most out of my weekend? I think during the week, we are sometimes so tightly scheduled that when the weekend comes, we just want to lay around, relax and let the stress and weight of the week slowly drain out of us.  But sometimes like a work week, we need to stay focused and get those things done around our homes that have been badly neglected over time.  But then again…. some weekends you just want to do what you want to do.  So maybe next weekend I'll have that tightly planned weekend schedule.
So, this is what I have planned out for my day…
I actually slept in!  How many Saturdays do you really get to sleep in?  Well, I did and it felt great!
I didn't work out.  I know that should have been on my list, but didn't do it.
I ate a chocolate covered doughnut for breakfast.  But what I really wished I would have done is cooked, pancakes, eggs and bacon.  That will be next week.  That's what you get when you sleep in!
I'm planning on taking a trail ride on Sandy, my Quarter Horse mare.  What better way to relax and enjoy your day than riding your favorite horse and taking in all of the surroundings of nature and what this good earth brings?
I got edified by a special broadcast on television that not only uplifted, but brought me back to sanity.
Spent some precious time with my family.  I plan on going to dinner with my daughter and then a little shopping spree.
The day is not over yet as I write this post, in fact, I still have hours left. But at the end of the day, I want to feel fulfilled when it is all said and done.  So I didn't get my house organized and cleaned as I had hoped, or I didn't get caught up on the yard work as I had planned.  Yes, it all needs to be done and I will get to it.  But some days, you just need that lazy day of a summer feel, when it is really the beginning of a fall season.
I hope you all can have a "Saturday-off."  Would love to hear your plans and what your day has brought…
I hope to see you all on the trail!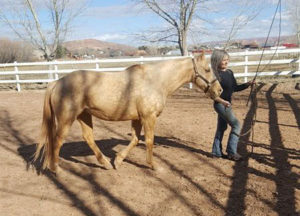 Latest posts by Cowgirls In Style
(see all)