Twisted X® to Collaborate with Mossy Oak on New Footwear Line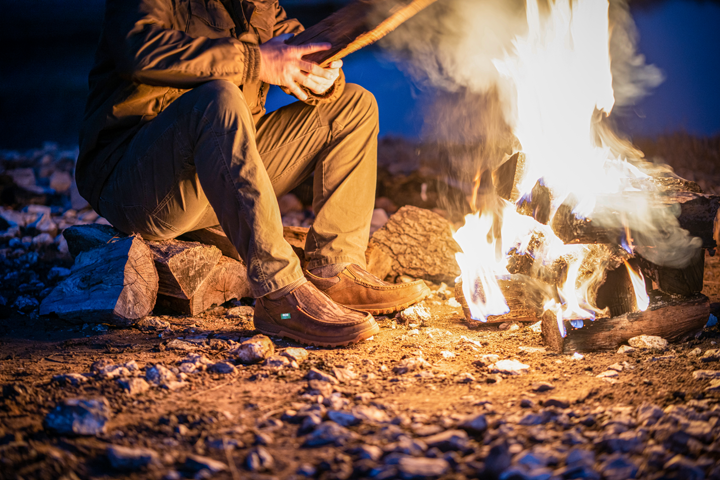 Twisted X® is proud to announce a partnership with Mossy Oak® which will feature their iconic Original Bottomland® Camo on select Twisted X styles, including driving mocs, boots, boat shoes and more.
These handcrafted footwear styles, featuring ecoTWX® Tweed
uppers are made with 13 recycled water bottles, which further
supports the Twisted X mission of becoming carbon neutral by the
end of 2020. This collaboration works to sustain and conserve the
environment. To date, more than 3,000,000+ bottles from polluted
oceans and landfills have been salvaged and more than 200,000
trees have planted. Together Twisted X and Mossy Oak will further these efforts as they work to
preserve the environment for future generations to come.
"We are thrilled to be partnering with Mossy Oak as they their passion for conservation mirrors ours.
Being able to further out ecoTWX offering with the iconic Bottomland Camo enables us to reach a
broader audience while helping better our planet," Twisted X CEO Prasad Reddy said of the
collaboration. "We have a responsibility as humans to help the environment and community we live in."
"As the Official Camouflage of Conservation, it's important to us at Mossy Oak that we not only support
the mission of conservation, but we also appreciate partnerships with companies that share that vision
for caring for nature and wildlife. Buy their shoes, and a tree is planted. A purchase that gives back to the
environment is an easy purchase to make," said Chris Paradise, Chief Sales Officer for Mossy Oak.
"Twisted X makes a unique line of footwear with a focus on sustainability, and we're excited to have the
Bottomland pattern featured in their lineup."
Mossy Oak's Bottomland Camo launched the brand over 30 years ago. According to Mossy Oak, the
pattern features a one-of-a-kind outline-breaking ability that helps hunters blend into dark hardwoods,
flooded timber and tree stand environments.
The Twisted X / Mossy Oak collection can be found at Boot Barn, Sharpe Dry Goods, Outdoor Equipped,
Stockyard Style, Sikes & Kohn's and soon at Bass Pro Shops, Orscheln Farm & Home, and Zappos.
To learn more and to see the footwear in the line, please visit: https://twistedx.com/mossy-oak/.
Latest posts by Cowgirls In Style
(see all)