This Bed & Breakfast Allows Guests to Ride Rescue Horses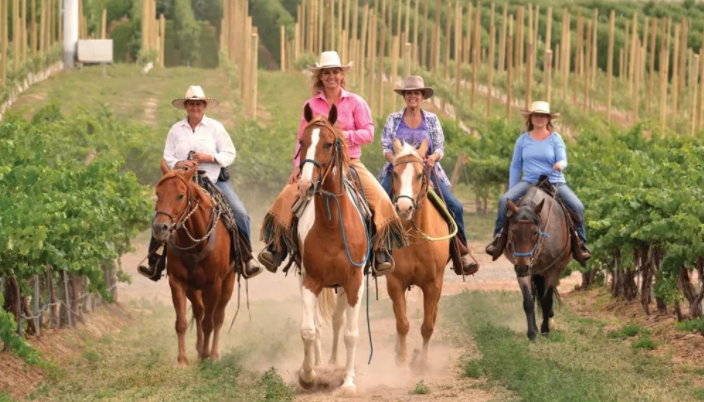 This B&B isn't your  normal Bed & Breakfast, in fact we call it the Bed & Barn! The amazing B&B, located in Zillah Washington, is owned by Pepper Fewel, her husband Terry, and their daughter Tiffany.
The Rescue Horses at Cherry Wood B&B
For over 15 years, the Fewel family has been saving horses.  It began when Pepper visited a feedlot where horses were being kept for slaughter.
"I could see these amazing horses that no fault of their own, it's like a dog pound they're there, and I watched these horses in that feedlot and it was overwhelming for me to tell you the truth," she told KIMA news.
After her experience, the family began to take in abused, malnourished, injured and elderly horses.
Since the beginning of their rescue process, they have saved over 100 horses. Many of the horses they rescue are over 25 years old.
Once they are rescued, their professional horse trainer, Tiffany works one-on-one with each horse.
She oversees their rehabilitation and training to ensure they are getting the proper care they need. The goal for each horse is to have them rehomed or stay at the B&B for guests to ride.
For the horses that can't be ridden, they live their days peacefully on Cherry Wood until they get adopted to a loving home.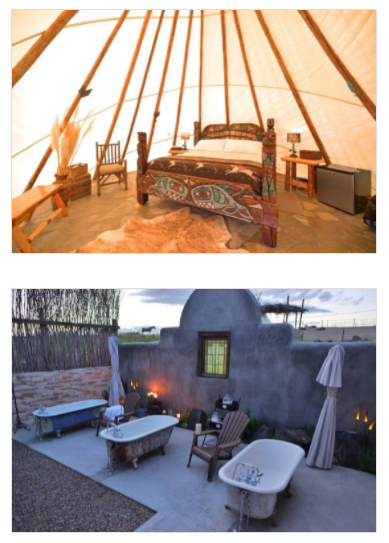 Visiting Cherry Wood Bed and Breakfast
Guests are welcomed to stay in one of the luxurious teepees the B&B has to offer. While there, visitors can relax and enjoy the stunning views of the wine country.
All the proceeds from Cherry Wood go to funding and caring for the rescued horses. The Jewels plan to continue saving as many horses as possible.
Rescuing horses has become a passion for the family and they share their love with those who visit their B&B.
For more information:
Cherry Wood Horse Rescue and Barn
3271 Roza Dr
​P.O. Box 1349
Zillah, WA 98953
(509) 829-3500
info@cherrywoodbbandb.com
Latest posts by Cowgirls In Style
(see all)