Michele Pillar Shares A Beautiful Chapter Of Her Book With Us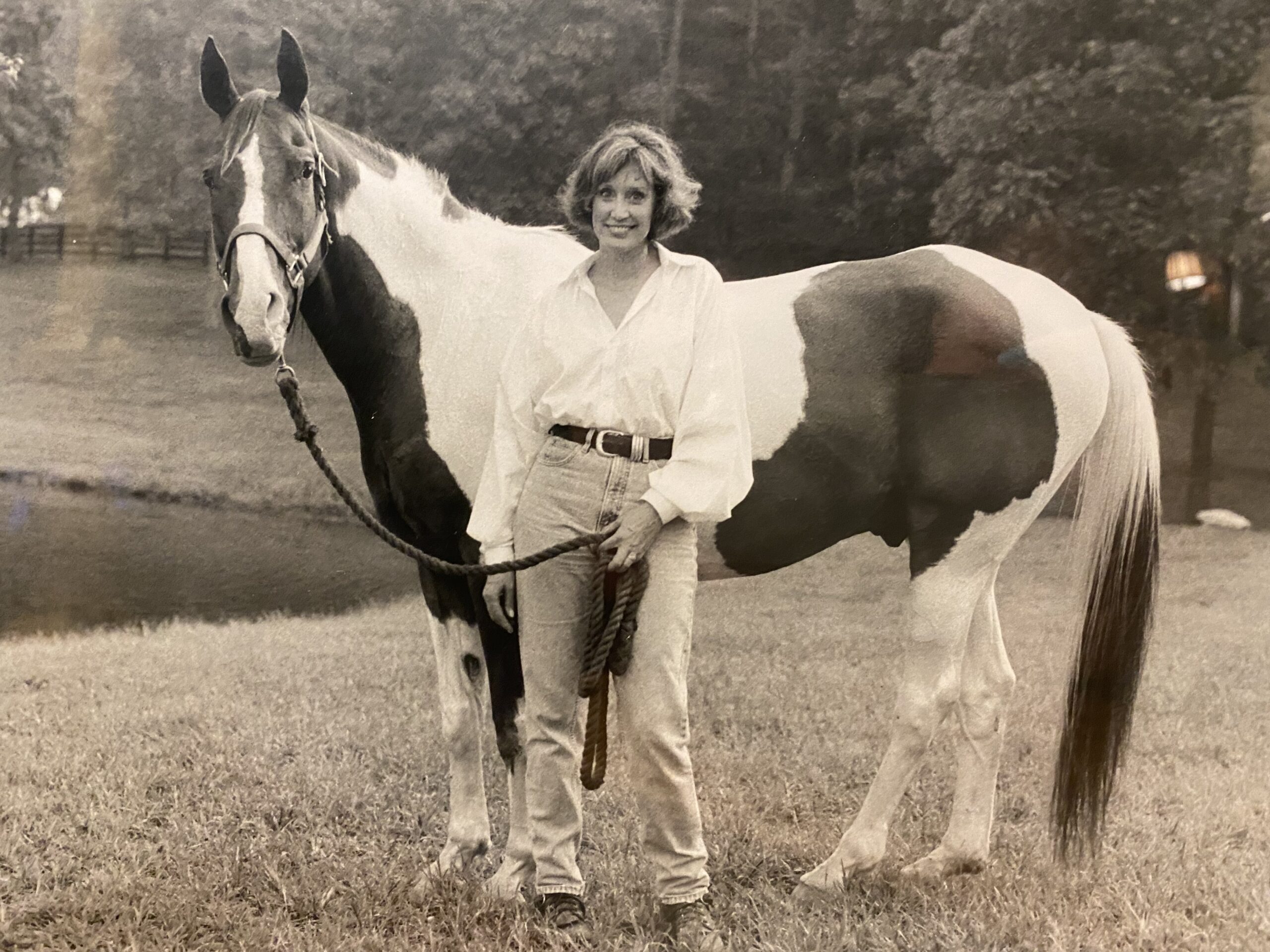 Author, speaker and 3-time GRAMMY nominee, with more than 2 million records sold, Michele Pillar, shares an incredible chapter from her book, Untangled/The Truth Will Set You Free with us in our current issue of Cowgirls In Style magazine and we have a sneak peek for you here!
Michele's book, Untangled, The Truth Will Set You Free, featured on "Dr. Phil" where he and Michele spoke openly about her faith and life. Untangled is a compilation of vivid, cinematic stories about Michele's first call to courage at age 7 while hiding under her twin bed to escape the violent behavior of her addicted mother and later as an adult Christian, still struggling to find her footing, resulting in more losses. But more importantly, Untangled is a window of hope, making clear the process of healing. Looking back, Michele feels only gratitude.
Michele's strong name recognition in Contemporary Christian Music and her many #1 radio hits may be her bedrock, but she now provides speaking engagements and a
national women's conference, "The Clothesline."
Michele told us she has used horses as a way of healing from her past and we have included a chapter, "Ralph" from her book, "Untangled/The Truth Will Set You Free" in this issue. You will laugh, cry, and most of all, cheer as you read her experiences with her beloved horse, Ralph. Below is an excerpt… Enjoy!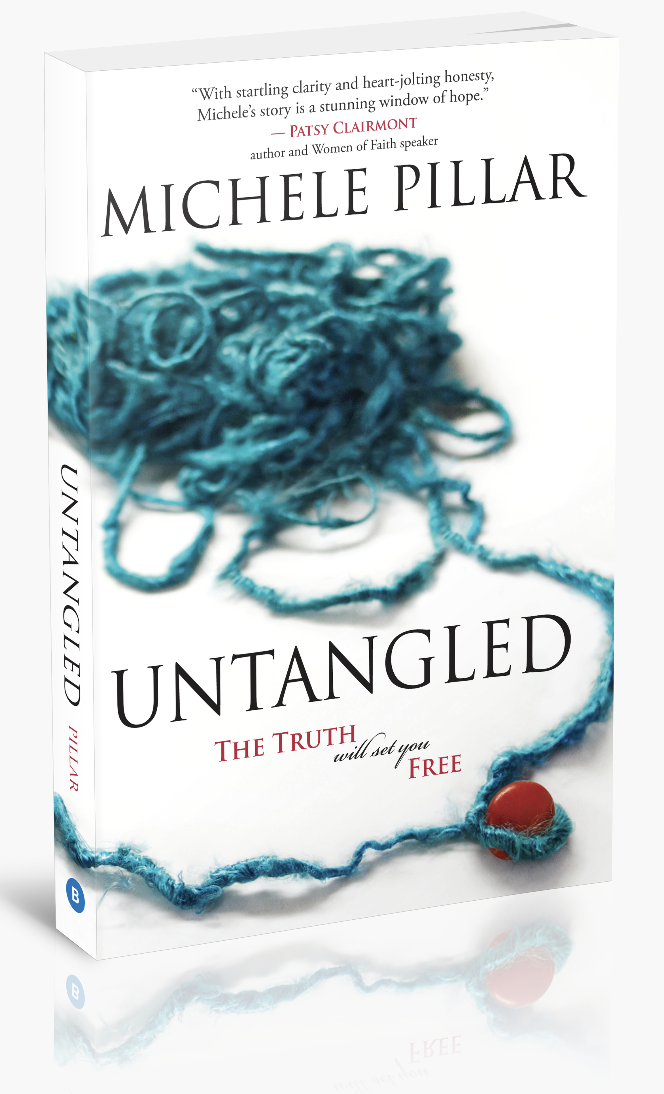 RALPH
By: Michele Pillar
Taken from her book, Untangled/The Truth Will Set You Free
Fortuity was kind to us that day. A soft summer breeze blew and carried with it shards of leaves, earth, and destiny that bit our necks, forearms, and faces. He closed his eyes and a single tear fell short of washing the sting away. He was asking for my hand, so I—without hesitation or foresight of consequence— leaned into him and brushed away the pain. He opened his eyes and out poured nothing less than deep love and gratitude. That was the first time I touched Ralph and the first time I was close enough to memorize the sweet smell of his skin, a smell that to this day remains etched in my memory . . . that of lavender, dandelion, and wild mint leaves. Of course, that would be his cologne of choice. What else would it be? He pegged me for a girl who likes an elegant, rough-and-tumble kind of guy. On the one hand, he was everything I'd ever dreamed of. On the other hand, he was nothing less than pure danger.
I remember it all like it was yesterday, the way he took my breath away. His black-brown eyes pierced my soul, and right then and there I knew I'd never be the same.
Hold on, girl. Don't let him see ya sweat, I told myself and tried to still my pounding heart. I'd learned long ago to hold my cards close to the vest with guys like this, but he was different. I couldn't hide from him. I couldn't fool him, not for a second. I was done for. He knew it, and so did I. He sensed my undefined fear. You see, my streetwise friend Diane told me he'd been known to push girls like me around. So
why the big attraction? That was the question I still couldn't answer as I stood dangerously close to this dish of a guy.
Drowning in pure attraction, my emotions were running away with me like a herd of wild horses. He offered up a soft "Hello" in that deep, warm voice of his, and my poker face broke. I heard myself sigh out loud, and I tried to take it back, but it was too late. He took a step toward me, and I surrendered a smile with the hope of melting his heart, returning the favor. Maybe then I could regain my composure.
How did I find him, or did he find me? And, am I enough for him? Can I handle him? Can he be tamed? Should I run like the wind, knowing he'll bolt at the drop of a hat? Or should I trust my heart? Is he my "Once Upon a Time" or my worst nightmare?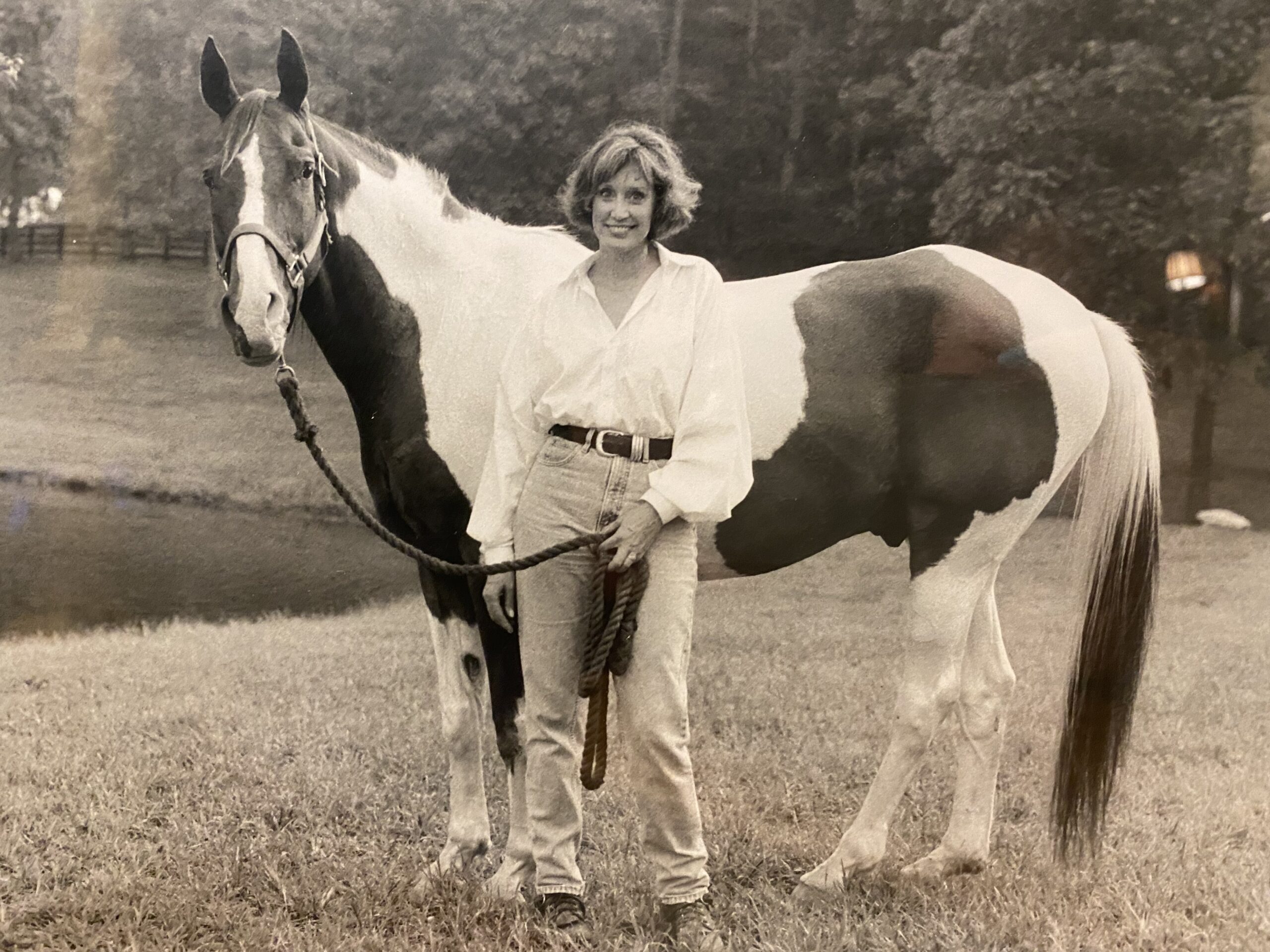 Yes, I remember every second of our first encounter like it was yesterday. And then came today. How could everything feel so right one minute and go so horribly wrong the next?
I think my first mistake was thinking that my love for him was strong enough to change him. I've heard the rogue side of a male can be traced back five or more generations. He and I came from two different worlds, two very different bloodlines. Those two worlds were bound to collide at some point, and when they did—oh, how the fur flew! My second mistake
was thinking Cinderella could come through for me. 'Rella made me believe that pumpkins can become carriages pulled by horses that magically appear where mice once stood and could carry me away to the land of "Happily Ever After." Well, 'Rella was dead wrong. My prince was born with two left feet. He stepped on my toes and pushed me too far on this hot summer day, and there were no soft breezes blowing this time to wipe away the tears. The only thing blowing was my lid, along with sweat, dust, and deep disappointment.
I kicked, he groaned. I kicked him in the gut again, and he spun around and tried to kick me back. But I backed him into a corner and had him over a barrel. I kept my body close to his in such a way as to make it impossible for him to retaliate. "Keep your enemies closer" was the mantra my instincts called upon as I reared back my boot and kicked him one more time. He wilted and stared at me as if to say, "I give." But I wasn't finished with him yet. A woman's scorn is an ugly thing. I never dreamed I was capable of such, but self-preservation is a God-given gift. I pulled him up by the collar and slugged him as hard as I could, square in the jaw. Blood flew through the air like a Rain Bird sprinkler. Not his blood—mine. One of his teeth sliced my knuckle to the bone. Adrenaline deadened the pain.
This bully found an ancient button inside of me and pushed it when he threw me down moments earlier. His attack gave me the fuel I needed to work him over. Little did he know I spent the first eleven years of my life being beaten to a pulp by both my mom and my sister Marilyn. Time after time, Mari- lyn waltzed into my bedroom, came up from behind, and just started swinging. With every punch she told me, "If ya hit me back, I'll hit you again,
twice as hard." And I believed her. When she was done getting her ya-yas out on my eighty-five-pound body, she turned and walked out of my room like it was all my fault, like I deserved it. I lived under her tyranny until the day I'd had all I could take, closed my eyes, and started swinging back. I can still feel the connection of my fist meeting bone and soft tissue. When I opened my eyes, Marilyn was long gone and never touched me again. That's where I was with this guy Ralph today. A sweet, quirky name for a big, fat bully. But this time I was swinging with my eyes wide open.
The unraveling of Ralph and me had been coming for weeks. Everyone around us saw it before I did. Often, I tried to speak my peace, and Ralph's comeback was always the same, "What is your problem? Get off my back!" I'd shrink like a snail and try a different set of words the next day. The truth was I didn't know how to ask, so Ralph didn't bother to listen.
Being ignored was one of the many injustices I'd learned to live with, but earlier today Ralph digressed to an all-new low, one I couldn't live with. He flung me down with the force of his weight behind it. I landed in a pile and smashed my knee against a wooden post, cracking my kneecap. With head hung low, I limped away to lick my wound, when—in a flash—thirty- seven years of being afraid of my own shadow melted into hot molten "I've had it!" and I did an about-face and executed the aforementioned walloping with blood, sweat, and tears flying everywhere.
Read the rest in our current issue of Cowgirls In Style Magazine beginning on page 48.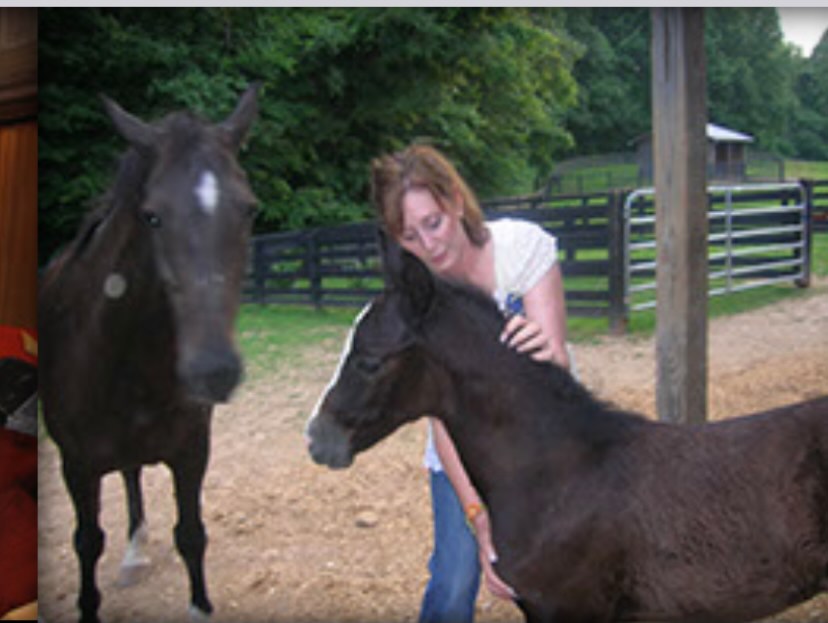 Latest posts by Cowgirls In Style
(see all)