A Day With Tyson and Shea Durfey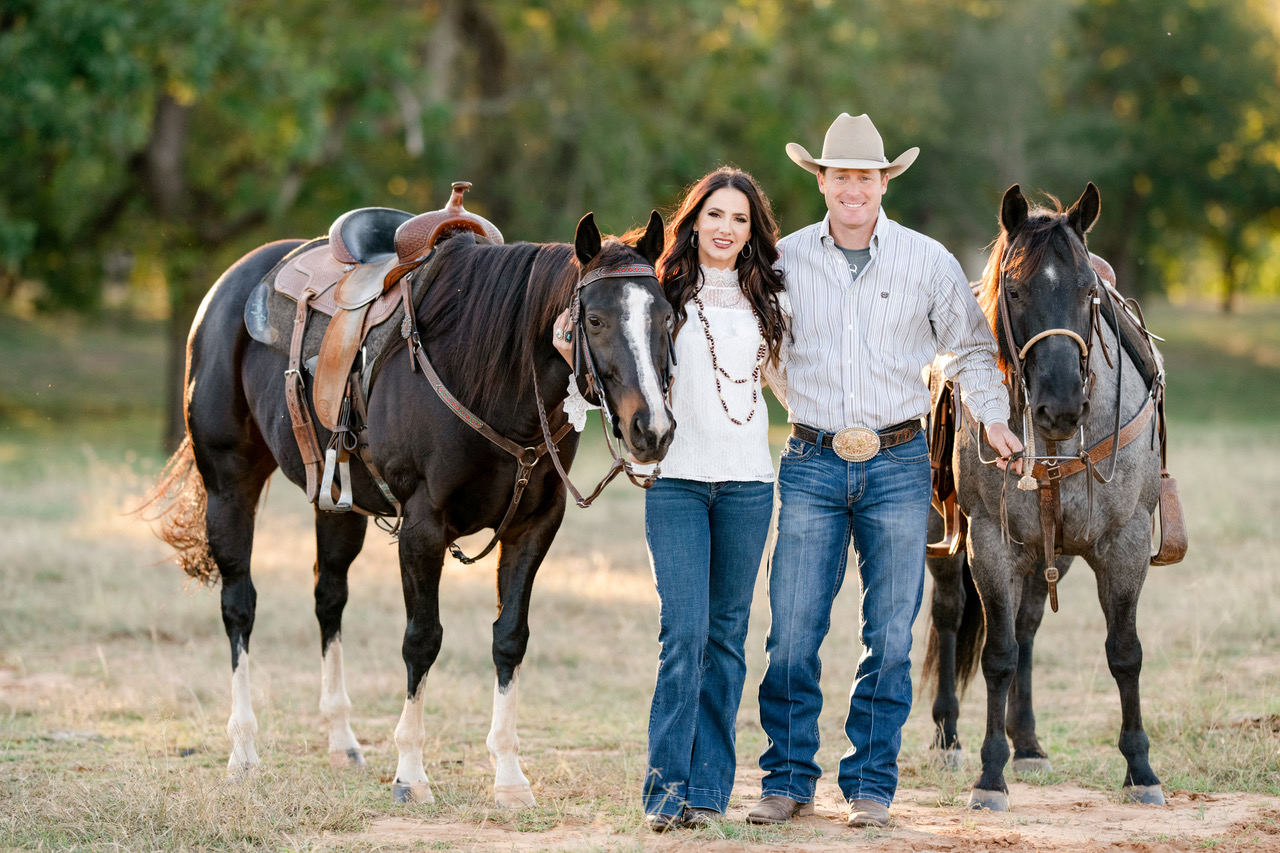 We catch up with past world Champion Tie Down Roper, Tyson Durfey and his wife Shea, who is a business owner, country music singer and mother of three…
We interviewed the Durfeys for our NFR 2021 issue of Cowgirls In Style Magazine.  Below is part of the interview… enjoy!
Cowgirls In Style Magazine: We last had you on our cover when you and Ty were married. Three kids later and several successful businesses, how is life going?
Shea Fisher Durfey: Life is great, thanks for asking! The last 8 years have really flown by. Getting married, starting a family- now having 3 kids Praise Royal (5), Risen Breeze (2.5), Tyen Cross (4 months). Life keeps us very busy. Over the last 8 years since you had us on the cover I have released several new songs to radio and recently had my single, Don't Rush go to #1 back home in Australia! Music has always been a huge part of my life, but having children and running businesses became a priority for a few years, but I am so excited to be back, busy with my music. Our Buckle company Shea Michelle Buckles has been doing awesome things! Our company has tripled in the last 8 years & it's so rewarding to see something you spent so much time on doing so well. We really do appreciate all of the support the western community has given us. Some super exciting news is only last month I released my Shea Baby clothing line! This has been a dream of mine for a long time and to finally be able to do it gives me butterflies still. Our launch was a huge success and I am so excited to see so many kiddos wearing their outfits during the NFR.
Tyson has been super busy also with his TD Mentorship program where he helps up and coming athletes with training and the mind set of Rodeo. This has been cool to watch come about. So between his companies and rodeo, our kiddos and my businesses, we are constantly busy- in a good way!
CIS: Where are you now living? Could you tell us about your ranch?
S.F.D: We live just outside of Weatherford, TX on a 50 acer ranch. Our property backs onto the Brazos River, which is so amazing for raising our kiddos. They have so much fun down the River! We spend a lot of time there as my Dad also has an Airboat we get to use. Our property has a beautiful indoor arena around 125ft by 250ft in size, which has been a huge blessing for those hot Texas days or cold rainy days. This past year we were able to build our dream home after saving for the last 8 years.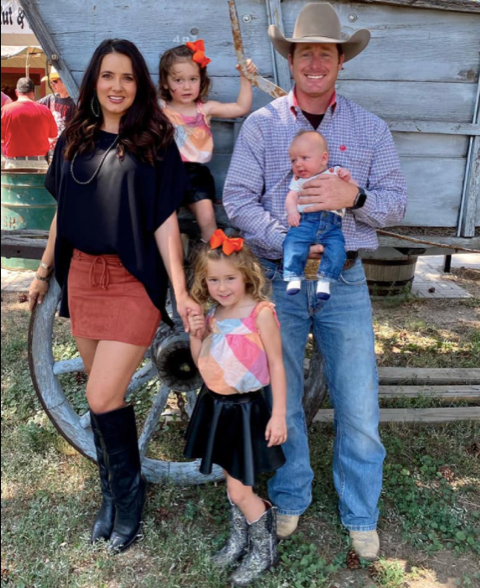 CIS: You now have 2 darling daughters and a handsome baby boy. How do you organize your time between your businesses and your family?
S.F.D.: I work a lot at night! I like to be present still in my kiddos lives so I do a lot of work when they sleep. I do have a wonderful lady who helps me some with the kids during the day which allows me to keep working, but I work from my home office so I don't miss out on too much with the kids. The girls stay pretty busy between dance, gymnastics, swimming, soccer etc. I love taking the girls to do these types of things, so after school until bed time I am very present with the kiddos. I love being a Mom. If I wasn't so busy I would have 5 kids lol.
Latest posts by Cowgirls In Style
(see all)