Cowgirls In Style Magazine Celebrates 10 Years of Publication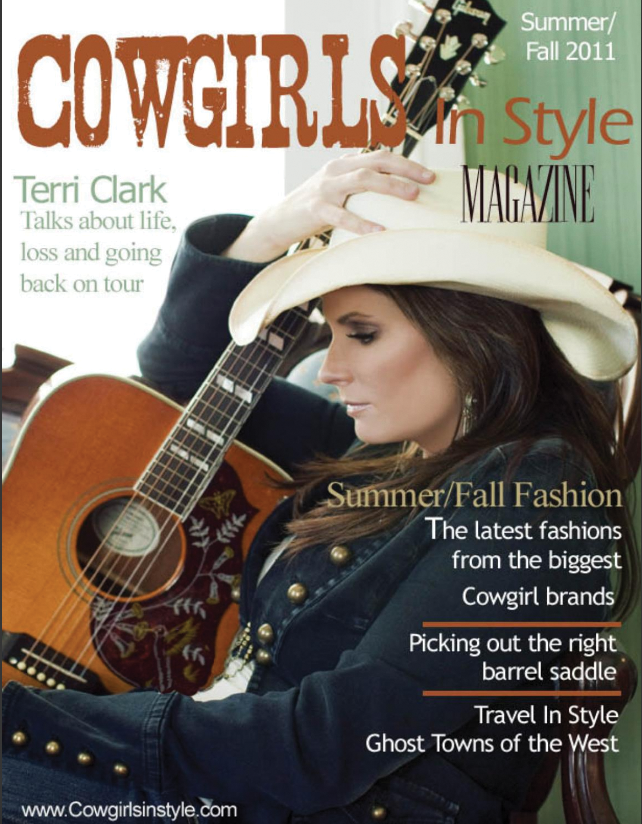 Cowgirls In Style Magazine has traditioned and changed a lot in the past 10 years. Come down memory lane with us as we celebrate our 10th year of publication and celebrate the voice of the Cowgirl.
I am so proud to be celebrating the 10th anniversary of Cowgirls In Style Magazine. It has been a dream I have had since I was a child. I remember being 6 years old and saving my money to buy my very first, "Western Horseman" magazine. I thumbed through that magazine until its pages were ragged and worn. That magazine gave me the inspiration of creating a magazine for the cowgirl. To give the cowgirl a voice that was so needed in a world of western magazines that catered to men. I wanted to create a magazine exclusively for the cowgirl. This is the only national publication that is solely owned by cowgirls for the past 10 years that honors the role of the cowgirl.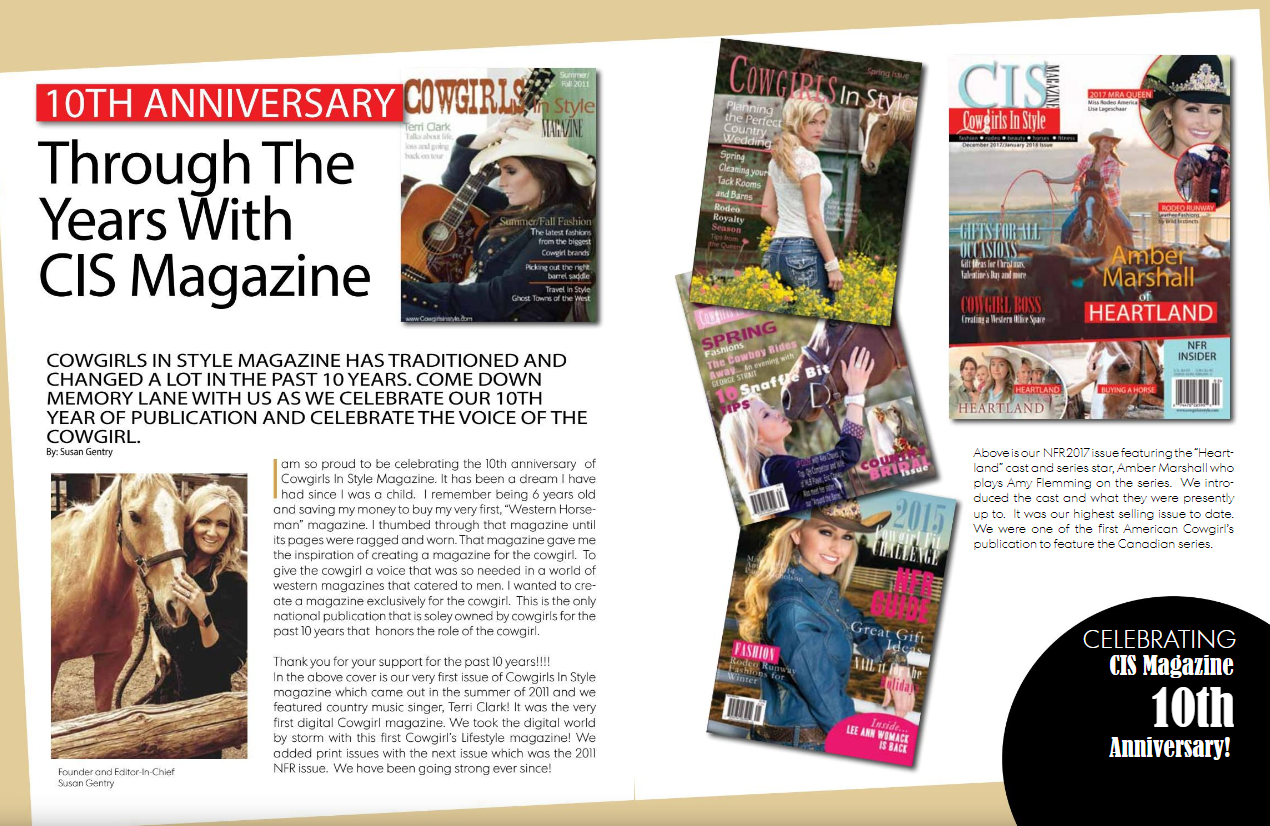 Thank you for your support for the past 10 years!!!!
In the above cover is our very first issue of Cowgirls In Style magazine which came out in the summer of 2011 and we featured country music singer, Terri Clark! It was the very first digital Cowgirl magazine. We took the digital world by storm with this first Cowgirl's Lifestyle magazine! We added print issues with the next issue which was the 2011 NFR issue. We have been going strong ever since!
Latest posts by Cowgirls In Style
(see all)