Five Ways To Save On Your Feed Bill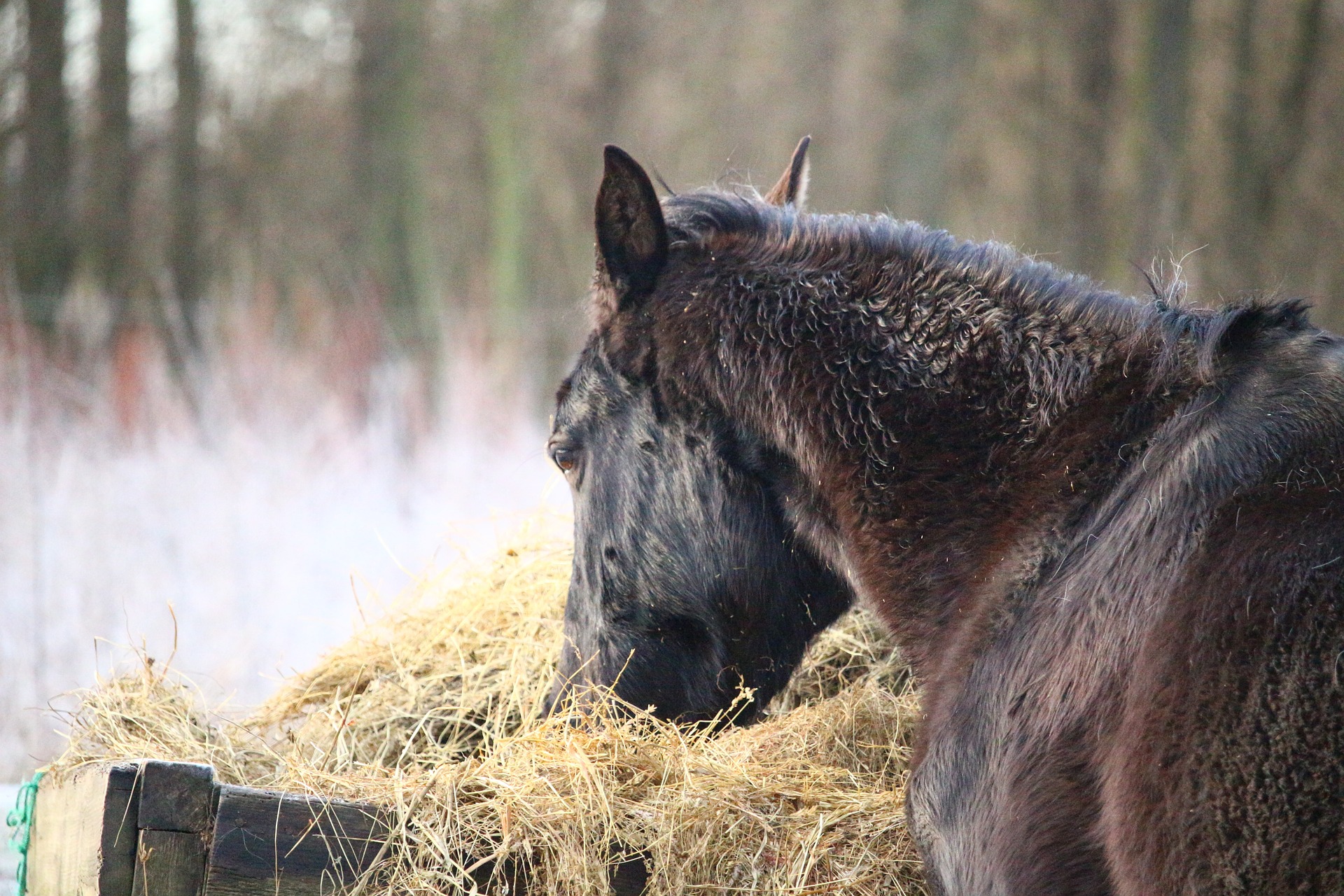 With gas and food prices taking a hike this past year, here are a few ideas to help you save on your equine feed bill
Horse people are always eager to save money, especially if it can be done without sacrificing care for their horses. Few consider ways they're losing money on feed.
Storing and feeding of hay is a major expense. Improper storage wastes hay due to mold, broken bales and pests. Where possible keep hay off the ground – dampness often leads to losing most of the bottom layer of hay. If this can't be done – invest in cheap stuff to lose to make up that bottom layer. This keeps your good hay from getting bad on the bottom. Be sure to watch also for leaks in the roof or moisture on the walls where it can make contact with the hay.
Feed hay wisely. In areas where hay has been hard to find, many have taken to stretching their hay budget with other sources of fiber. Shredded beet pulp, hay cubes and more turnout are just a few ways. Be sure to soak the beet pulp and drain, and many advise the same for hay cubes. Smaller horses especially and those with bad teeth have a hard time eating the cubes. Read the package directions – for an average horse only three pounds of cubes are needed! This is not very much…and much less than many feed. Using a couple pounds of cubes, a little beet pulp and *good* hay might be a ticket to a better conditioned horse. Feed hay in a corner or, if outside, in a clean dry place. Some use old tubs with holes drilled in the bottom so they don't collect water. Keep the hay out of the mud and off of sandy areas, which can eventually lead to sand colic.
Storing and feeding grain is another way many lose money. A pile of bags is mouse and rat buffet! Keep grain supplies stored in containers to keep bugs, mice, rats, cats and anything else out of the grain. Keep it dry and invest in good quality. Avoiding water eliminates moldy spots on the bottom that have to be tossed.
Don't overfeed! Most moderately active geldings do not need a 16% grain and alfalfa. Instead, consider the above hay regiment and a lower protein 10-11% which often is up to $5/bag cheaper. More importantly, the extra nutrition is wasted on horses that don't need it to maintain themselves. Bred mares, working performance horses, breeding stallions and other hard working animals can use a higher level of nutrition but for the average pleasure horse the lower protein better suits their needs.
About the Author
Ron Petracek was raised in southern Idaho with horses and the great outdoors. With this continued passion He now shares through a a vast equine network.
Latest posts by Cowgirls In Style
(see all)