Cowgirl Cookie Company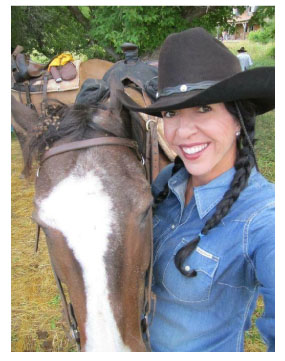 Yummy Cowgirl Cookies!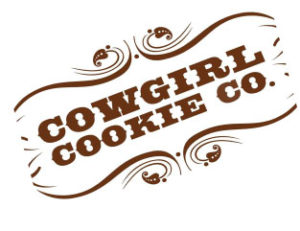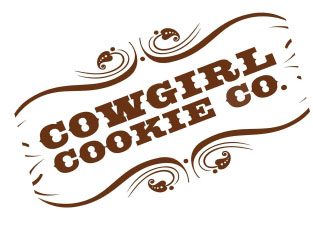 With Valentine's Day right around the corner, we found a website that bakes fresh, homemade desserts the Cowgirl Way!
Owner and Chef of Cowgirl Cookie Co., Jill K Bosich, CEC, CCE, AAC is a graduate of California State Polytechnic University Pomona with a Bachelor of Science in Hotel and Restaurant Management within the Collins College of Hospitality Management. Her joy and passion for cooking has taken her all over the world, studying and traveling abroad, enriching her love for great tasting cuisine. Growing up in a family of fantastic cooks, at an early age she had a strong appreciation for outstanding meals always served with much love and enthusiasm. She started cooking professionally at the age of sixteen and for the last 29 years has been working coast to coast in various restaurants, hotels and institutions.
Currently, Jill is working as a tenured Chef Instructor within the culinary arts program at Orange Coast College where she's been teaching off and on since 1993. She also owns and operates her own online sweet boutique, the Cowgirl Cookie Co., where she prepares and ships the finest cookies, cakes, and bars all over the world.
Amidst her schedule she divides her time between consulting, professional writing and catering as well as traveling the country speaking to groups on various industry subjects. Time off is spent riding horses open range, working with "Cooper" her personal quarter horse, ranch roping, and working on various cattle ranches throughout the Western United States. She's affectionately known as "The Range Rider" online where she shares her love for all things culinary, western, and living delicious.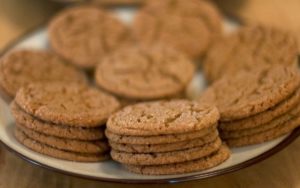 Jill says, "Some of our ingredients we use; eggs are farm fresh and used quickly. We only purchase foodstuffs in small amounts so as to ensure their quality. We believe in using pure cane sugars, best-quality sea salts, really good vanilla, and the creamiest of butters available. We don't want to give away all our recipe secrets but, be assured we go to great lengths to make certain we're only dealing with the best available. That's just how it works with us. We know our customers appreciate it and we appreciate your attention to our details too. That's everything to us and really what sets us apart from the rest of the cookies in the jar! Our products are handcrafted. That means, real people, and real ingredients, made by hand. They are not cut or processed by machines, but mixed and prepared by loving hands. Now make no mistake, we believe whole-heartedly in product consistency – that is paramount but this ain't no cookie cutter business where one cookie or one brownie when lined up next to the other one will look exactly the same.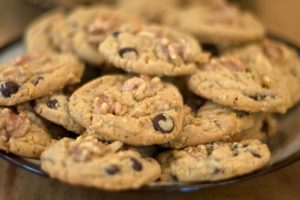 Our ingredients are the real deal. No fancy machines plopping out dough in perfect round shapes or huge ovens that bake your goodies on conveyor belts. Nope, that's not us. We're old-fashioned that way, and we like our goodies to look it and don't see ourselves changin' anytime soon. It's why we sell our products by the pound. We could sell you a dozen of this, or a dozen of that, but size can be deceptive. Here, a pound's, a pound. That's what you're payin' for and trust us, that's what we'll make sure you get. Period. It's kinda like another company. It's truly everything and results in delicious food like my Nana use to make. So that's it, and how we feel. And there you have it."
Latest posts by Cowgirls In Style
(see all)