Makeup Tips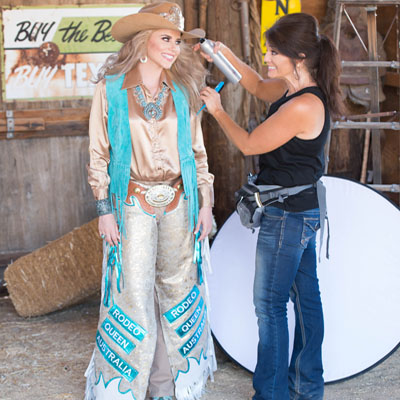 Makeup Tips
Here are some basic tips and tricks for everyday makeup – whether you are heading out to work or to a special event – paying attention to some of these small details can make a big difference.
Concealer – the makeup step that can transform the eye area into looking like you got 10 hours of sleep! It is meant to brighten under our eyes and help create that well rested look. Think of applying it in an orange slice area under your eye. Don't forget to dot the inner and outer corners of the eye making sure to blend completely so that it is seamless with your foundation. Apply with wand or soft concealer brush and blend with dampened makeup sponge.
Set with a dusting of translucent powder.
Favorites:
NARS Radiant Cream Concealer – Maybelline Master Conceal
Real Techniques Mini Miracle Complexion sponge– Beauty Blender Micro Mini sponge
Ben Nye Face Powder – MAC Mineralized Skin Finishing Powder
Foundation – test it on your jawline, check in the daylight! Don't be afraid to ask for samples. Sephora is pretty good about giving samples of most products. Swipe 3 shades on your cheek/jawline, the one that blends in seamlessly is your perfect match. There are 3 main formulas of foundation… sheer, medium or full coverage. Choose a formula that is right for you. Apply and blend outward with dampened complexion sponge. Set with dusting of powder.
Favorites:
Makeup Forever HD Foundation
L'Oréal True Match Super-Blendable Foundation
Bronzer – don't leave home without it! Apply a dusting to the hollows of the cheeks and circumference of the face following the setting of your foundation. Yes, making the fish-kiss does help. Blend up and into the hairline and lightly along the jawline. Bronzer doesn't belong in the T-zone but rather to the outside of the face to give that sun-kissed glow. Follow with a light dusting of blush to the apples of the cheeks blending the two together.
Favorites:
Makeup Forever Pro Bronze Fusion – MAC's Matte Bronze
MAC's Peachy Keen Blush – NARS Orgasm Blush
It is fun to experiment with makeup and colors. Look at trends, have fun but always stay true to who you are.
Latest posts by Cowgirls In Style
(see all)