Cowgirl Tuff is now Carrying Saddles!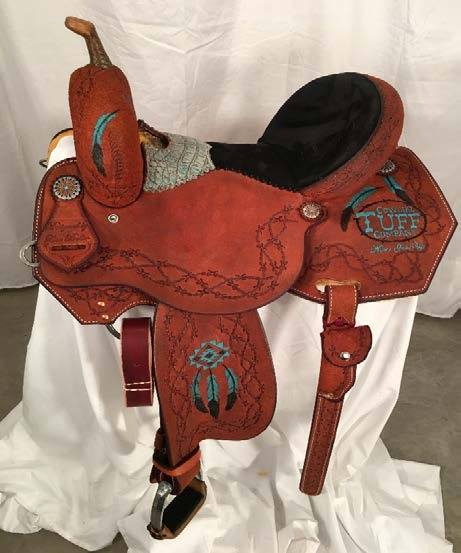 Cowgirl Tuff Saddles
Ok, I'm not going to lie… we were pretty stoked when we found out that one of our favorite jean companies, Cowgirl Tuff is now carrying saddles.  We love their jeans.  Not only are they attractive, but comfortable and wear well.  Cowgirl Tuff describes the saddles as, "The ALL NEW TUFF FLEX SADDLES! Flexing over the shoulders to give your horse the movement they need while competing in the ring or riding around the ranch. You and your horse will fall in love with it!"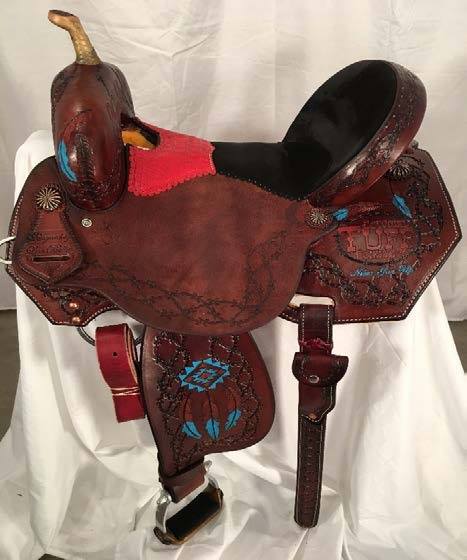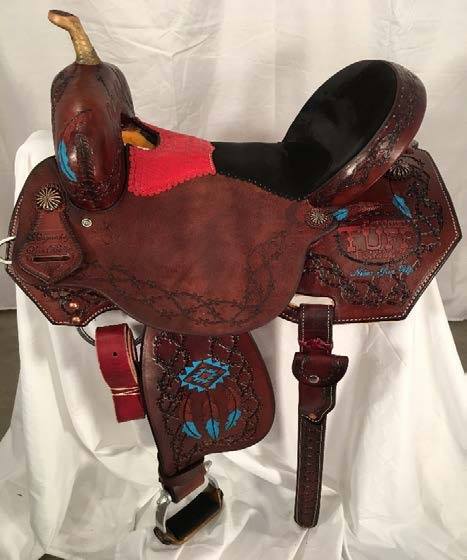 When looking at the detail of each saddle, you will love the coloring, leather work and all around design.  Finally a saddle that has a little give that will fit over the shoulder of your horse to enable it to move better and faster.
Here are some of the features:
– Flex bars that conform to your horse's back to prevent hitting pressure points.
– Deep seat pocket to help keep rider's position.
– Pre-shaped fenders made wide to prevent too much leg spring.
– Leg cut for close contact to horse.
– Aluminum stirrups with laced leather wrap and rubber grip treads to keep feet secure.
– Corner cut skirt design.
– Cell phone holder
– Flank set with hoof pick holder
– Branded logos, slogans, and art.
– Barbed wire tooling.
Hand Made, Hand Crafted, and Hand Tooled Custom Design.
– Made in the USA.
– Lifetime warranty on tree, 1 year warranty on craftsmanship.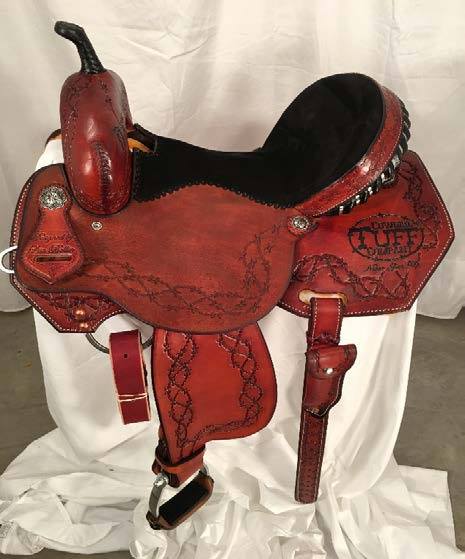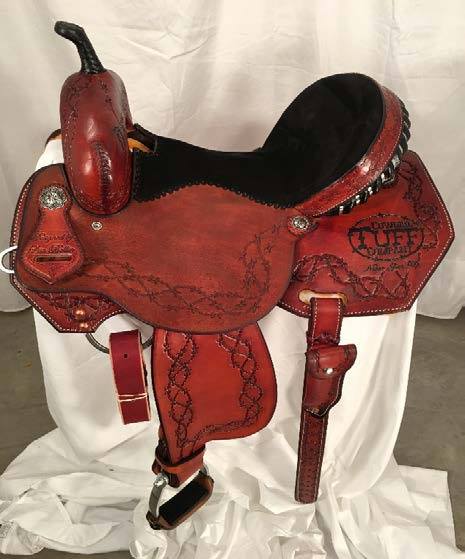 Cowgirl Tuff will have the new saddles at the Mandalay Bay at the National Finals Rodeo in Las Vegas.  Make sure you take note and give them a visit while you are there.
Latest posts by Cowgirls In Style
(see all)