Deseret Safari Horseback Trip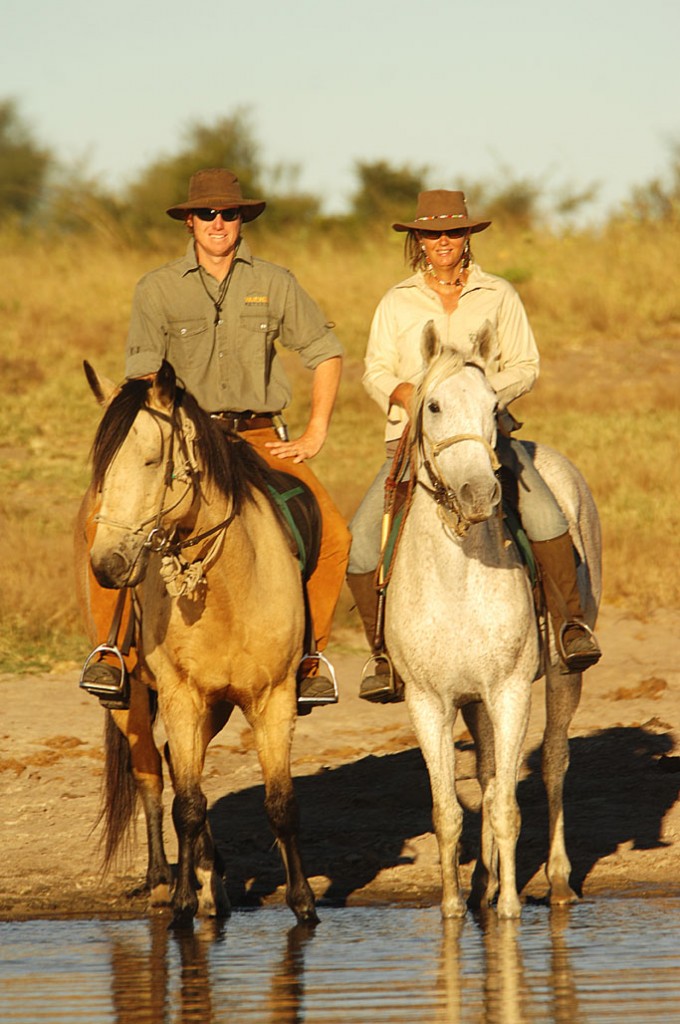 Looking for a Safari Trip you can see on Horseback this Summer?
Kalahari Desert Horseback Safaris
Are you up for a unique safari experience? Are you looking for close encounters with nature? Would you like to become one with the bush and wildlife? In the Kalahari Desert Reserve guests get treated to memorable horseback safaris for the whole family or as a romantic adventure for two.
Horse rides take place across picturesque grassy plains and rolling Kalahari dunes with views across the desert landscape. Most guests are novice riders, and therefore there are horses that are suitable for riders with no previous riding experience. Horses are child friendly which provides for a very special African family safari experience. For children and adults alike, there is nothing like seeing animals in the wild or watching the sun set over a never ending horizon. It is truly unforgettable experience to do this on horseback, part of nature and completely out of sight of anything man-made.
Visitors can ride out to the rolling sand dunes and find a beautiful picnic lunch or a splendid candle lit dune dinner awaiting them. A dune dinner is an enchanting experience, offering the vastness of the "diamond studded" Kalahari night sky, Relais & Chateaux rated culinary delights and the sounds of silence penetrated occasionally with the roars and cries of the African bush.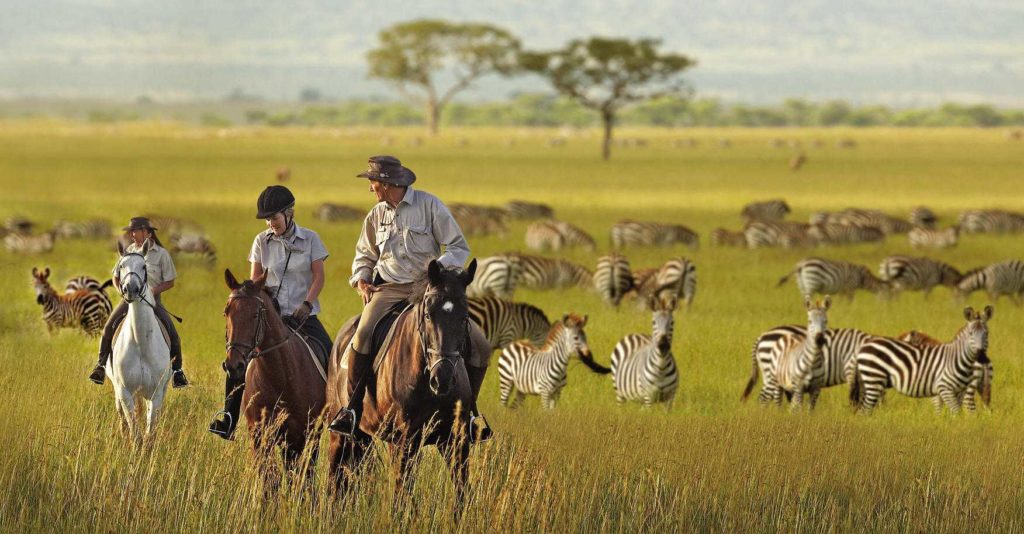 The Kalahari Desert has a variety of horses that includes the following breeds: Percheron X, Boerperd, Boerperd X, Quarter Horse X, Thoroughbred , Appaloosa, and Arab X. An experienced horse guide and backup rider accompany all rides. The horses are trained for trail riding and are schooled in the Western style of reining. Riders need only bring jodhpurs or can ride with comfortable trousers. Gloves, boots, hard hats as well as short and long chaps will all be supplied.
Surrounding the rugged Korannaberg Mountains in the Northern Cape Province of South Africa, this Kalahari Desert Reserve covers 1000km2 (100 000 ha) of land on the edge of the mysterious desert wilderness that is the Kalahari. You will be able the find over 70 species of mammal which will include the Kalahari lion, cheetah, and desert black rhino, sable and roan antelope in this Reserve. More than 200 species of bird can also be found.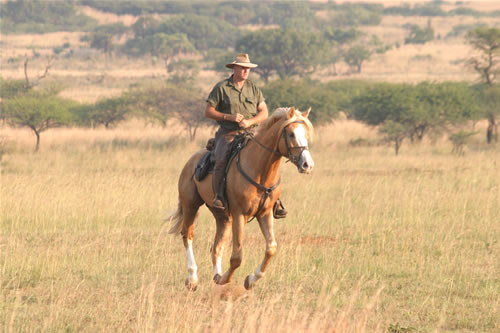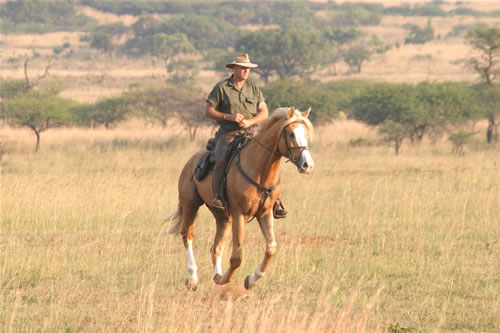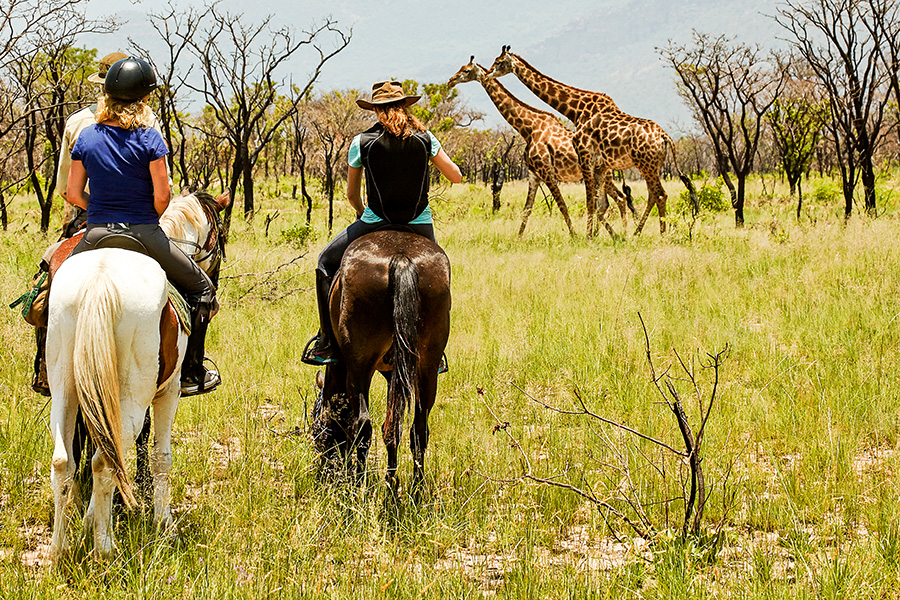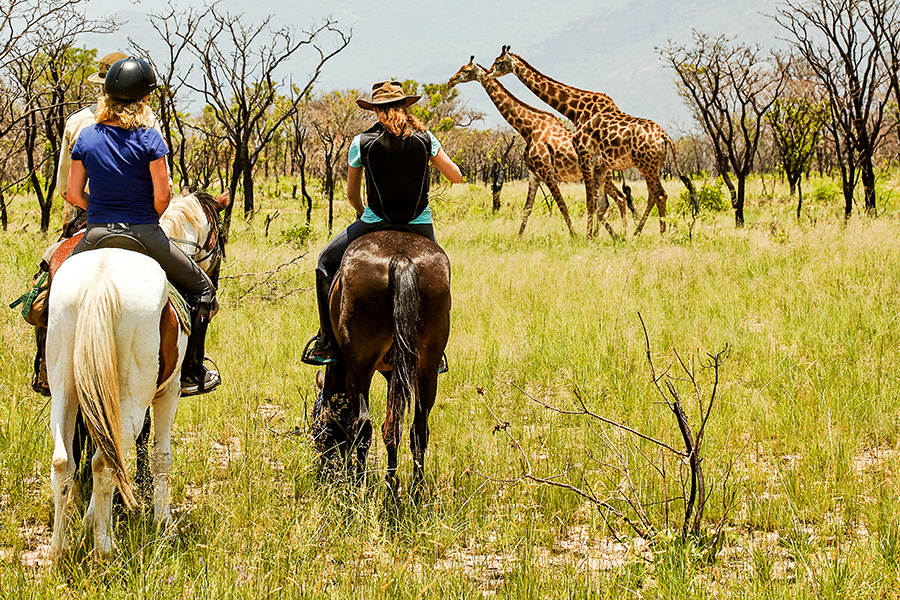 Horseback riding on safari gives riders an up close and natural experience of timeless Africa. Riders become part of the African landscape, becoming one with nature and their surroundings. On a more conventional vehicle safari you might miss out on some of the wildlife. At this Kalahari Desert Reserve, the game viewing opportunities are unparalleled in terms of South African safaris. Horse riding across the Savannah alongside various wild animals, immersed in the sights
, smells and sounds of Africa is a unique experience. Don't miss out!
Some safari trip websites you can check out are http://vardensafaris.com  www.jdhsafaris.com
By: Sandra Oliver
Latest posts by Cowgirls In Style
(see all)