Wild Lace Beadwork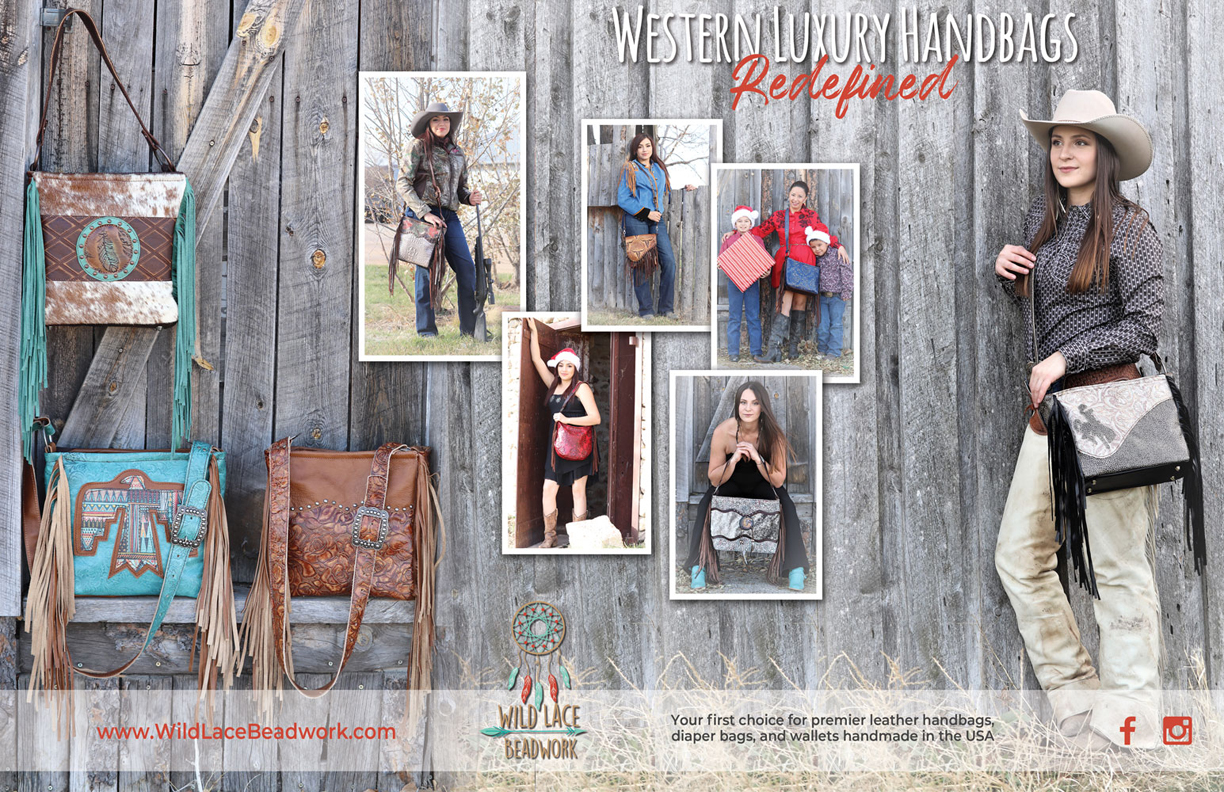 Your one stop shop for customized unique leather purses, many of them featuring intricate beadwork, custom brands, fringe, and many other showstopping details!!!!! All handmade in rural Gordon, Nebraska.
Lacey, the owner and designer of Wild Lace Beadwork, was a young college graduate who was determined to become a leather worker, and used her graduation gift money to invest in leather and some tools. Her first project was a set of spur straps. She proudly showed them to my friend and mentor, who gravely examined them and said, "Keep practicing, Lacey. Keep practicing." Well, practice, she did!
"Here I am today, working with leather on a daily basis! However, beadwork has definitely become my specialty. I rarely use pattern graphing software. I believe the best designs come from the heart and I love designing patterns directly on the loom.


I enjoy making customized beaded belts
and incorporating beadwork into purses and other beaded accessories. I would love to make something special for you! ​ Feel free to place an order by emailing wildlacebeadwork@gmail.com. Go to the Place an Order Page for more details!
​
​
​
​
Latest posts by Cowgirls In Style
(see all)