A Work Of Art For Your Footwear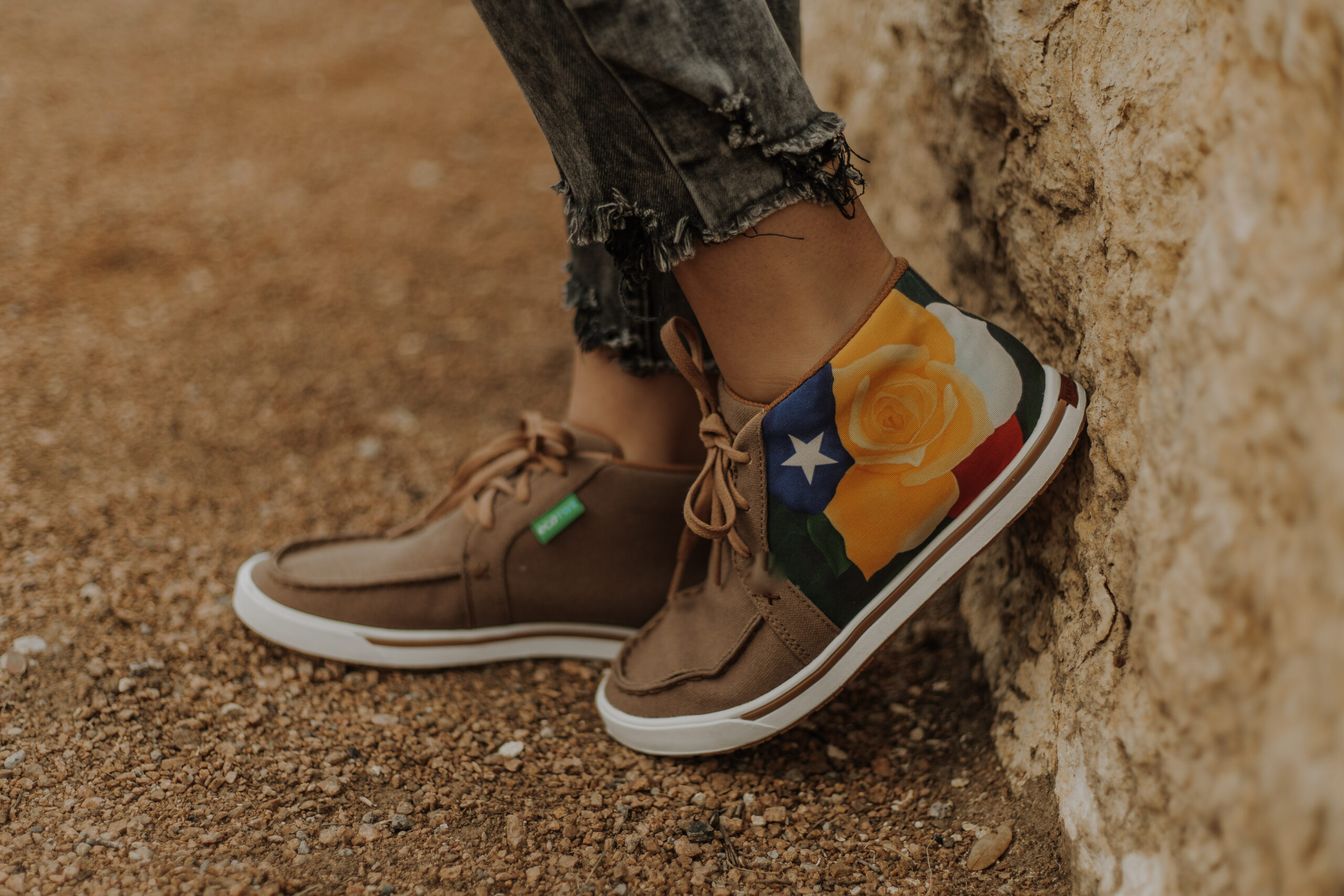 The footwear industry is constantly innovating to produce new styles and construction methods. An emerging trend is artwork inspired design, but what about design literally made from the artwork?
Twisted X®, a Twisted X Global Brands company and leader in sustainable footwear, today announced its collaboration with internationally recognized fine artist, Olivia Bennett, in the creation of the partnership's first-ever footwear collection, Olivia Bennett by Twisted X.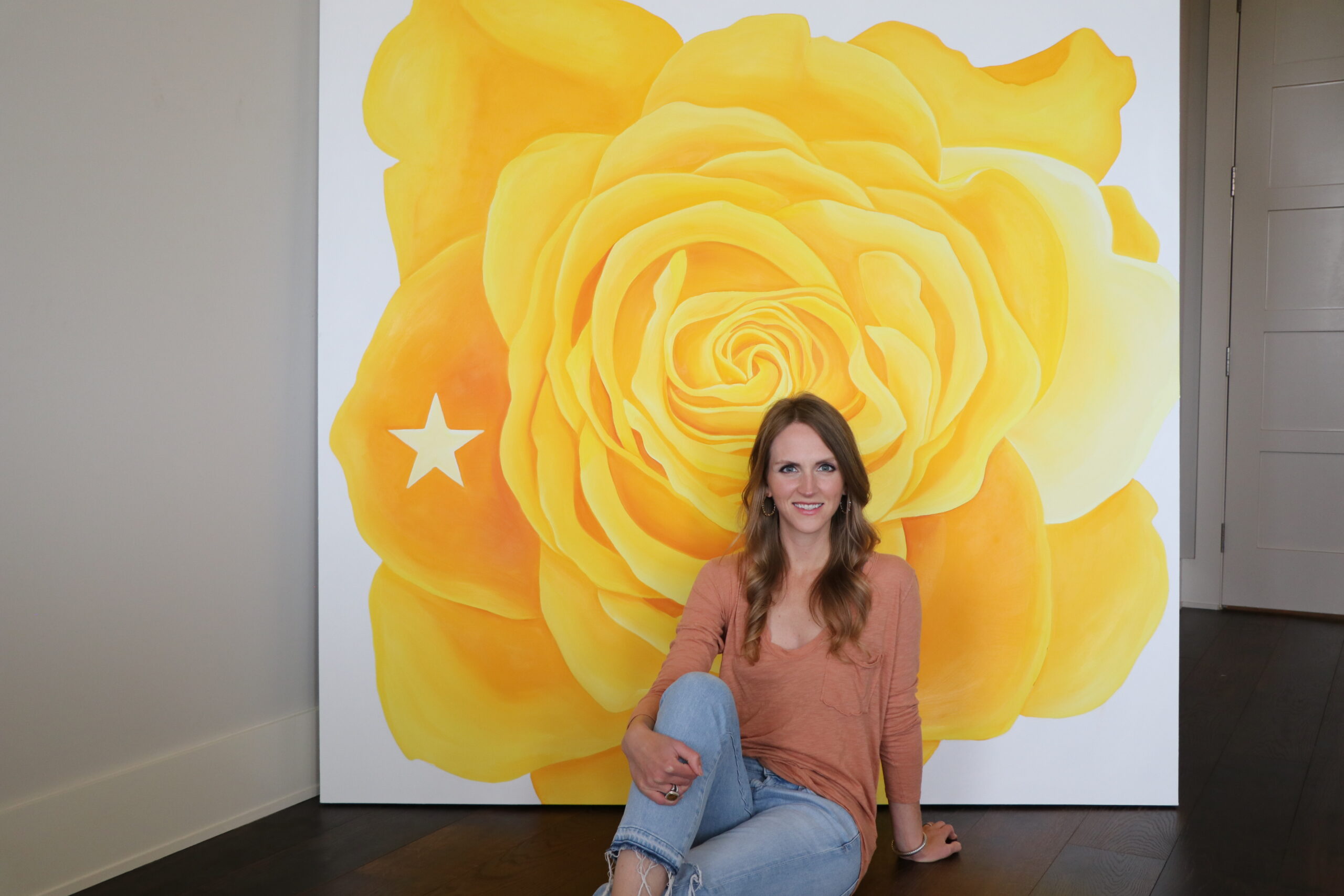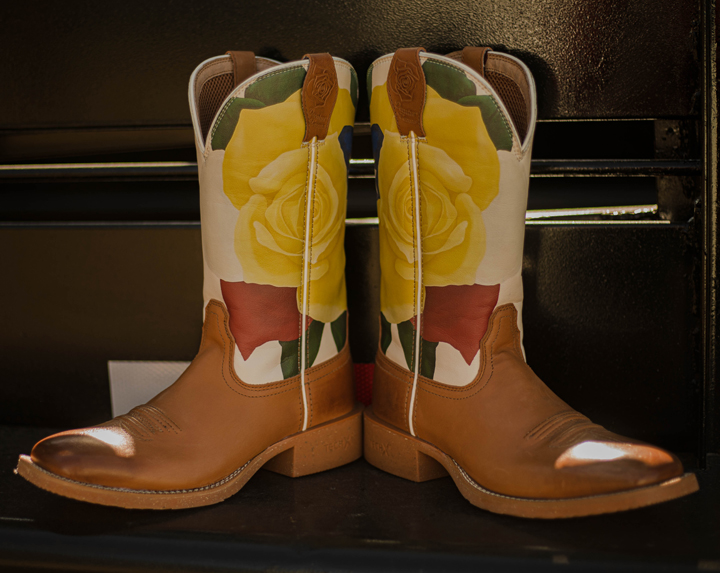 The Olivia Bennett by Twisted X line will combine Twisted X's sustainable materials and manufacturing practices with Olivia's inspiring nature-based art. Available in two new styles for women, the collection features a high-top kick and an 11" cowboy boot. The Olivia Bennett Collection features:
leatherTWX™: material composed of 80 percent recycled scrap leather
Blended Rice Husk outsole: upcycled agricultural waste by-product typically thrown away
Blend85™ footbeds: recycled foam from factory waste to reduce pollution
ecoTWX® uppers and ecoTWEED lining: fabric spun from recycled plastic bottles salvaged from oceans and landfills.
Additionally, Olivia's iconic yellow rose design will be incorporated into Tech X boots, western boots featuring Twisted X's patent-pending CellStretch® technology for ultimate comfort.
"The collection will bring to life the meaning behind my Let Freedom Bloom: Yellow Rose of Texas painting which centers around a mutual love for the Earth and the beauty nature has to offer," said Olivia Bennett. "This is a dream partnership for me, and I am thrilled to be collaborating with a brand like Twisted X that holds such a strong importance on protecting our planet and serving our communities."
While battling Leukemia at age five, what started as an emotional escape from her treatments turned into a passion for creating compelling artwork. This led to Olivia touring and selling her work at local art shows across Texas while gaining national attention after meeting President George Bush and her guest appearance on The Oprah Winfrey Show. By age 13, she was named "One of 20 Teens Who Will Change the World" for her entrepreneurial and philanthropic work by Teen People Magazine.
Since then, Olivia has spent the last 20 years creating artwork for various collectors, companies and charities. She has been deeply rooted in many philanthropic efforts focused on health and preserving the betterment of our world. Down the road from Twisted X's home in Decatur, Texas, Olivia founded and self-funded the Olivia Bennett Art Gallery in Southlake, Texas. The gallery successfully operated for many years, showcasing her artwork and later opened a section of the establishment to serve as an art school where she taught thousands of budding young artists.
"I first met Olivia at a local fundraising event where her art was up for auction. When I saw her work, I immediately placed a bid and ended up winning a stunning piece," said Twisted X CEO, Prasad Reddy. "I knew right away that her artwork was an inspiration we needed to bring to life in our footwear – and Olivia Bennett by Twisted X was born."
Launching in Spring of 2022, the collection will include two new women's styles that embody a cross-section where nature, art and fashion coexist. Olivia Bennett by Twisted X will be available at select retailers nationwide both in-store and online. Learn more about Olivia and the collaboration at www.twistedx.com/pages/olivia-bennett.
Latest posts by Cowgirls In Style
(see all)