It's Mucking Boot Season…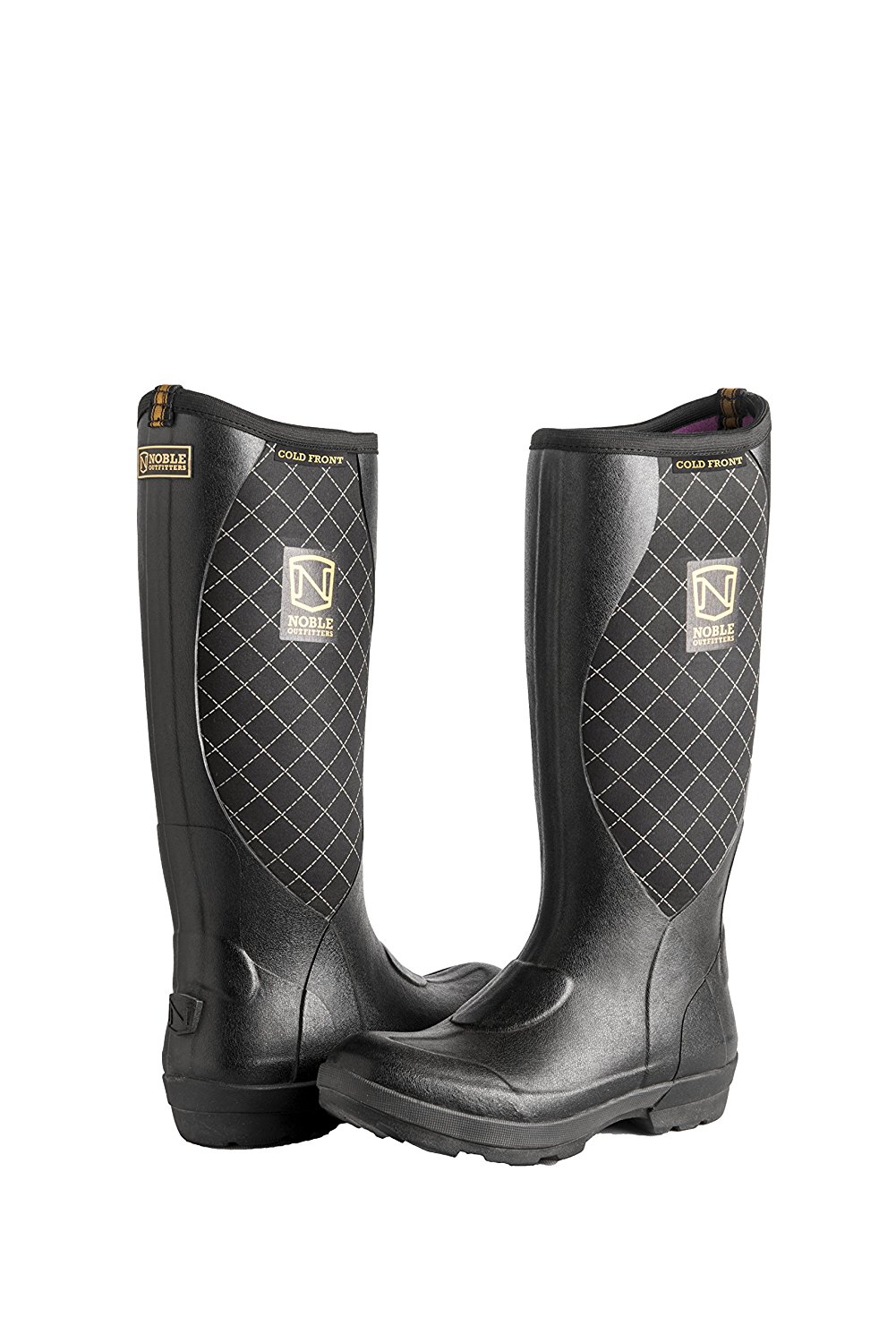 Are all Mucking Boots the Same?
Whether we like it or not, mucking boot season is upon us and are all mucking boots the same?  Yes, those rubber boots that save us all from a world of mud, muck and mess!  Or for some of you, they may be known as "Barnyard Boot," or "Chore Boots," and many wear them more than just spring, fall and winter.  But are all mucking boots alike?  We have featured a few in this article to show the difference in durability, insulation and waterproofing.
Since a child, I have worn several types of muck boots.  From the inexpensive $14.95 boot up to the $100+ boot.  I do have my favorites.  If you are just looking for a boot to quickly muck out a stall then the $14.95 boot will probably be okay, but if you will be in boots for hours a day, you might want to go for the little more expensive, comfortable boot.
We have selected some boots off of Amazon.com below.  Some we have worn and some we have read reviews on.
A company that makes a great muck boot is the Noble Outfitter boot.  If you buy any boot, clothing type, accessory or horse product from Noble Outfitters, they spare no expense when giving you the best product available.  Their muck boot is
100% waterproof construction for optimum protection

Shock-absorbing, anti-microbial insole to fights odors

Contoured foam interior provides custom and secure fit

5mm insulating neoprene

Fleece lining
Another boot that I have worn is the Roper Barnyard Boot.  They come in several different fashionable styles.  They are a bit lower than the normal barnyard boot but are extra thick and durable.   They are also very well insulated.  They are a little less expensive than most upper line barnyard boots.
A brand and style I have never worn are the Muck Boot Company,  Reign Mid Brown Rubber Snow Boots. These boots are a bit more stylish than the normal barnyard boot and are also very lightweight.   Here are some features…
Rubber

New XpressCool lining keeps your feet cool and dry in warm weather

4mm CR flex bootie is 100% waterproof, lightweight, and flexible

etc sockliner reduces friction and heat build up

Durable lightweight rubber outsole

100% Rubber
Whatever boot you decide on, just remember, they will all help get you out of a load of    $%#&!  Until next time, we hope to see you on the trail!
Latest posts by Cowgirls In Style
(see all)