Making Riding More Comfortable In These Dipping Temperatures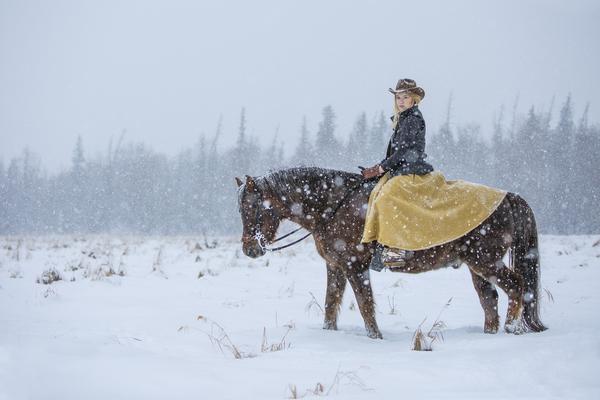 Cold Riding Tips
Frigid temperatures got you down in the dumps when it comes to riding your horse?  Well, here are a few ideas to help you make your riding a bit more comfortable in these cold winter temperatures…
Outlander Wool Riding Skirt
Arctic Horse Gear is bringing back the classic, romantic, gorgeous, wool riding skirt. Seeing women in long wool riding skirts in pictures and movies from a long-gone era can now be a reality. Put them on a horse and it brings back not only the romantic feel of yesteryear but warmth as well. Essential riding gear should all be beautiful, wear it over your riding breeches or jeans to keep you warm and looking gorgeous! Find them here  https://goo.gl/rXgmMg
Arctic Insulated Riding Skirt
Introducing essential winter riding gear: the gorgeous, incredibly warm, breathable, waterproof, easy to put on/off, insulated riding skirt! These winter riding skirts will change your life and keep you warm and dry on and off your horse. Wear over your riding breeches or jeans.  Find them here: https://goo.gl/PaFs5J
These riding skirts not only keep you warm, but your horse as well.  It's like riding with a huge insulated sleeping bag on you.  With the dipping temperatures around the nation, some hovering around the zero digits, these skirts are a welcome sight to many.
A few other ideas are exercise rugs.  These
Mountain Horse Polar Breeches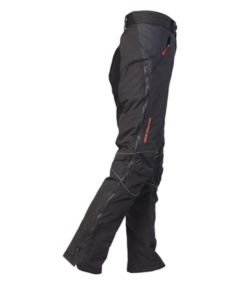 Mountain Horse Polar Breeches
Mountain Horse Polar Breeches are the ultimate winter riding pants. Not only are they super-comfortable, but they're also breathable, windproof, and waterproof. You'll have a difficult time finding a pair of winter riding pants as durable, functional, and as comfy as these!
Features:
Breathable, windproof, and waterproof
Fully seam sealed
Reflective piping around knees
Full-length waterproof zippers at side seams
Ergonomically shaped seat and knees
Reinforced imitation leather full-seat; 60% nylon, 40% polyurethane
Snow gaiters in lower leg to keep out snow
Elasticized waist with belt loops
Adjustable, elastic foot straps
Two front pockets with hand-warming micro fleece
Find them here https://goo.gl/pjgFSr
These are just a few tips to keep you and your horse not only warm this winter while riding, but keep you looking fashionable as well!
Latest posts by Cowgirls In Style
(see all)