Farm House Sinks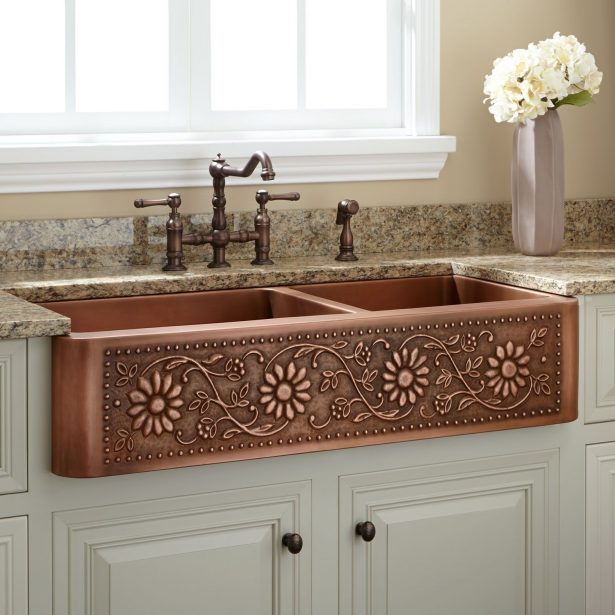 Different Styles of Farm House Sinks
So, we are looking to change the look of our kitchen and I have been searching for more rustic, country ideas.  Years ago we tore out our bi-fold pantry doors and built our own pantry barn doors (before barn doors were the rage).    The picture below is the first attempt of building a new interior design in our house.  I have loved the look of these old worn out barn doors and have wanted to integrate rustic cabinets and a farm sink to top off the look.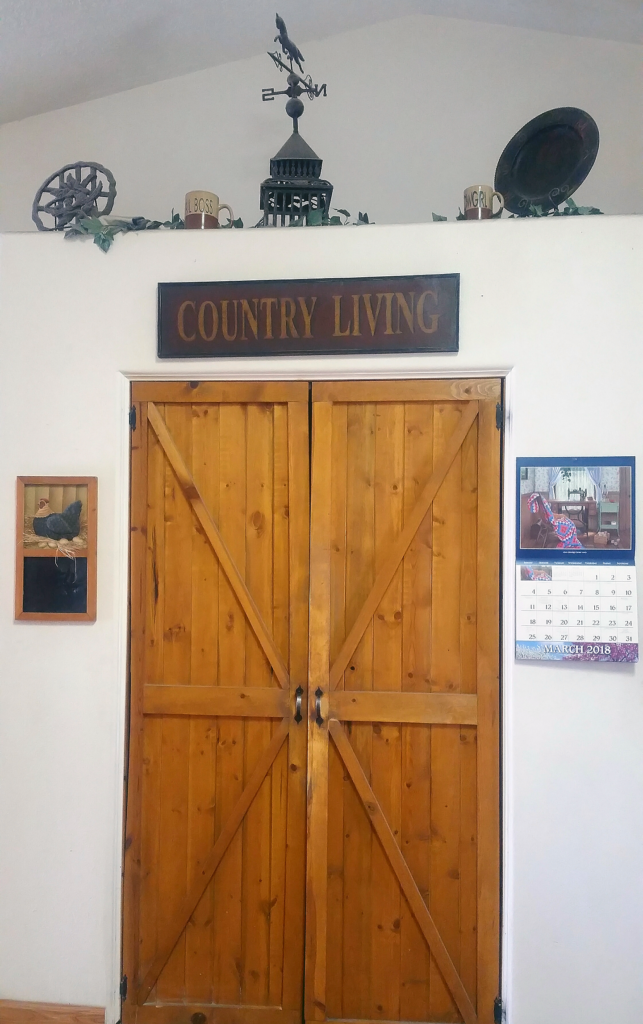 In my search for sinks, I found these big, beautiful farm sinks.  I didn't realize there were this many designs.  I will only include a few below…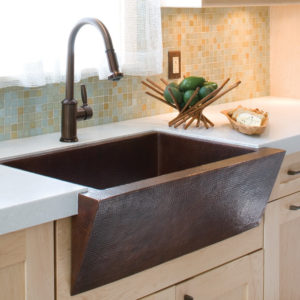 I love the stone look to this sink with the copper water features…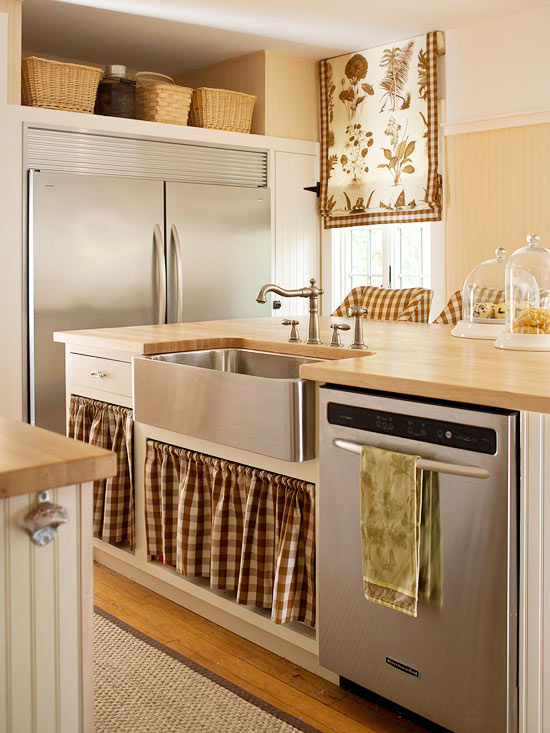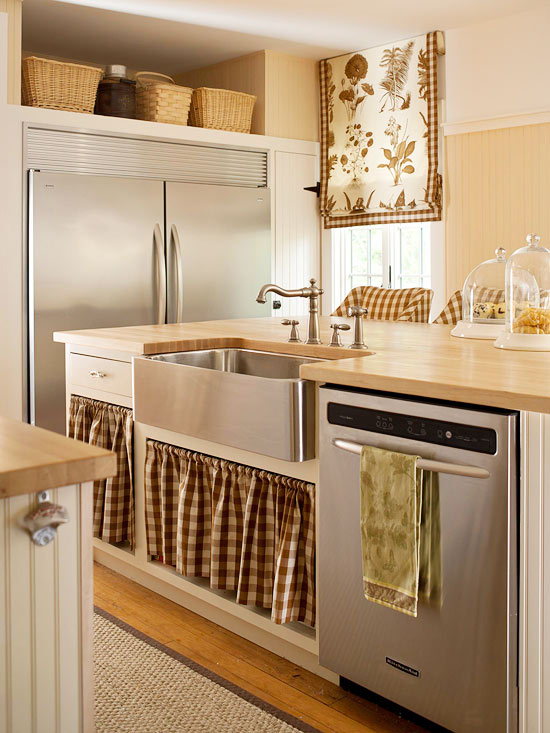 The stainless steel farm sink goes well with the appliances.  But I love the curtain type cover for the cabinets. Such a bright, country feel.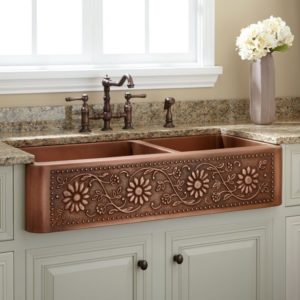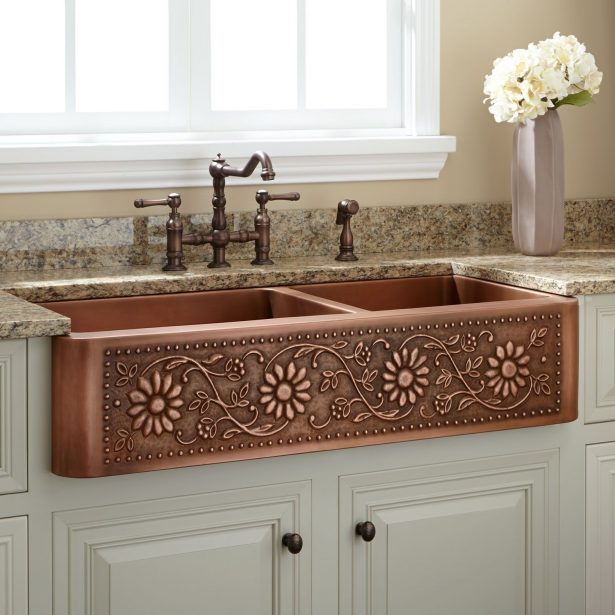 Words cannot even describe the elegance of this sink.  The floral pattern in this copper, double farm sink is just plain gorgeous!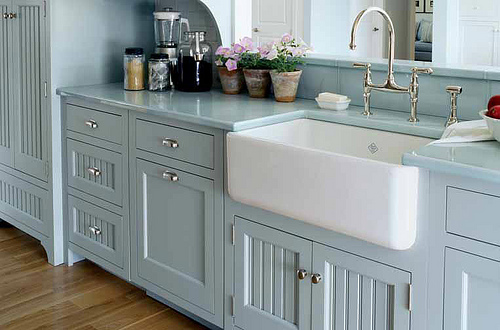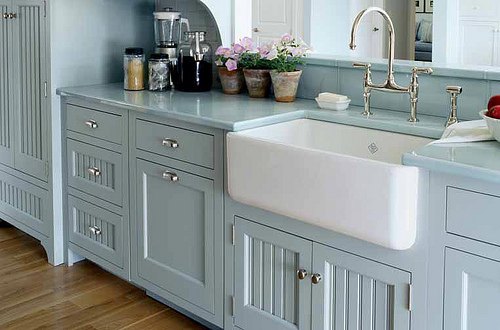 I have always loved the seafoam color to anything and to this kitchen, it looks amazing!  I have this color in my downstairs family room where I have decorated the room with beach colors and decor.  But I love the white, clean look to this farm sink.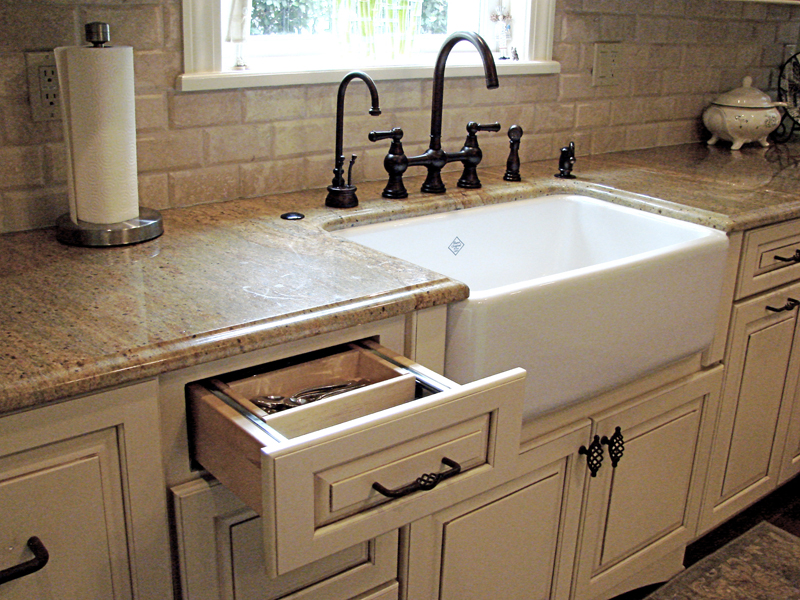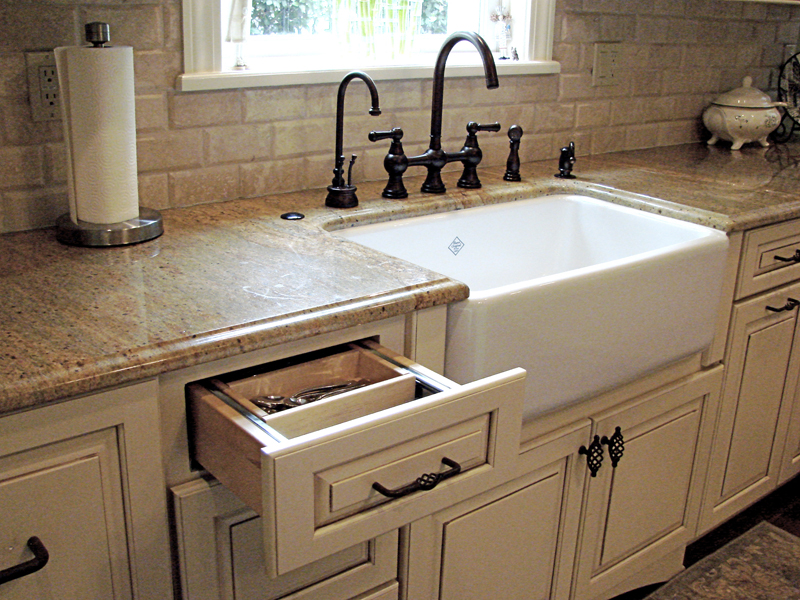 Another white sink, but with the antique cabinets.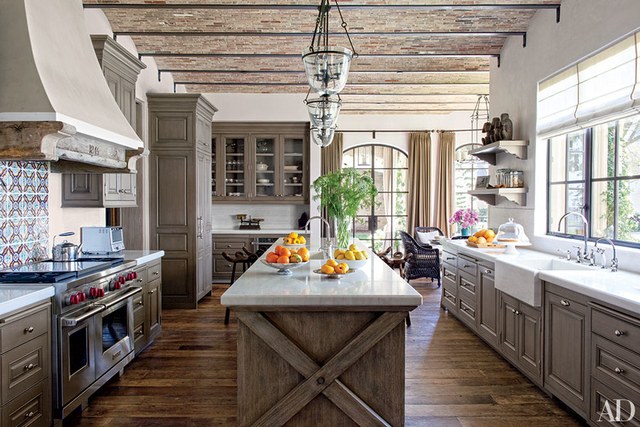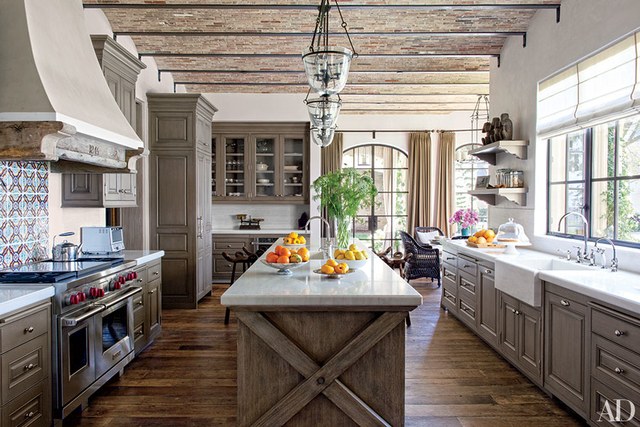 agriculturaldigest.com
Another white farm sink, but I love the look of this whole kitchen.  The rustic wood is amazing!
Comment below on which option is your favorite.  I would love to know before we make the switch!
Latest posts by Cowgirls In Style
(see all)