Clothing Tips for Summer Riding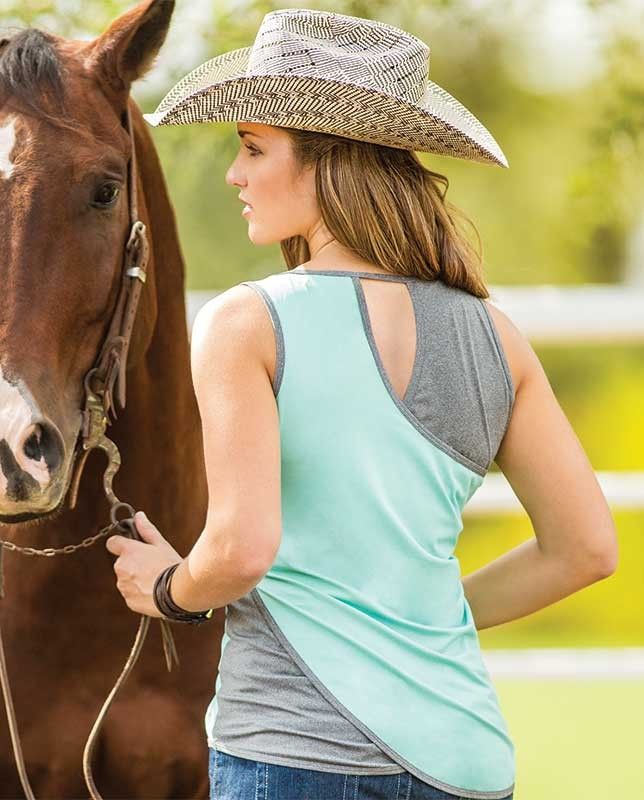 Some Comfortable and Cool Clothing Ideas for your Summer Riding!
Summer is right around the corner and the sun is heating up! So what type of clothing should you be thinking about for your horseback riding this summer?  Well you want it to cover you to keep branches, bugs, the sun and other various bothersome outcomes from happening.
One of our favorite type of riding pants for summer are the Noble Outfitter 'Balance Legging.' They come in several different colors, but we like the lighter shades for summer.  We also have the black that we wear in the winter.  They are comfortable and breathe.  Also, with the sun factor in the summer, they help protect your skin with UPF 50 rated fabric.  Ultraviolet protection factor (UPF) is a rating system used for apparel.  It indicates how effectively fabrics shield your skin from the ultraviolet rays.  The higher the UPF number, the greater the UV protection will be.  With UPF 50 potection, the Balance Legging only allows 1/50th of UV radiation to pass through it, keeping you and your skin from its harmful effects.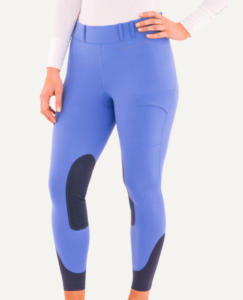 For those hotter days, we love the:
Noble Outfitter "Lil Lover" tank
But make sure to lather up with plenty of sunscreen!  This equestrian riding top is made with Opti-Dry Technology that allows you to feel just as great riding as you do out on the town. The back drape design and keyhole ventilation provide ample coverage with a unique look for your riding apparel.  We have worn this tank as well and can confirm its comfort and style.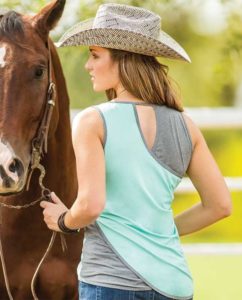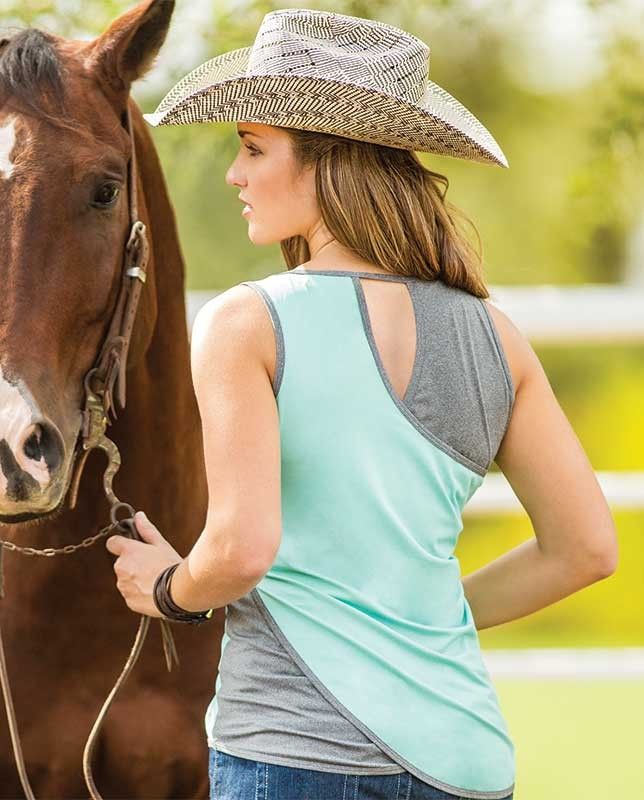 Check out more of Noble Outfitters summer tops and bottoms at their website.
Another comfortable riding bottom is the:
Horseware Ladies' Summer Denim breeches
These lightweight denim summer breeches are suitable for riding and everyday wear. They have a fabulous stretch, yet hold the female shape perfectly. They feature a full seat, button closing and an elastic band inside the waist for optimal fit and comfort.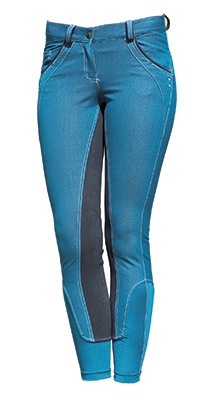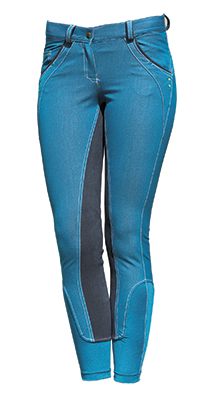 You can find these and more at http://www.horseware.com
When you shop online, you can find an abundance of different riding styles for each season.  Just make sure you pick a clothing that will protect you from the sun's rays
Latest posts by Cowgirls In Style
(see all)