Wedding Photographer Shares Ideas On How To Create Memorable Photos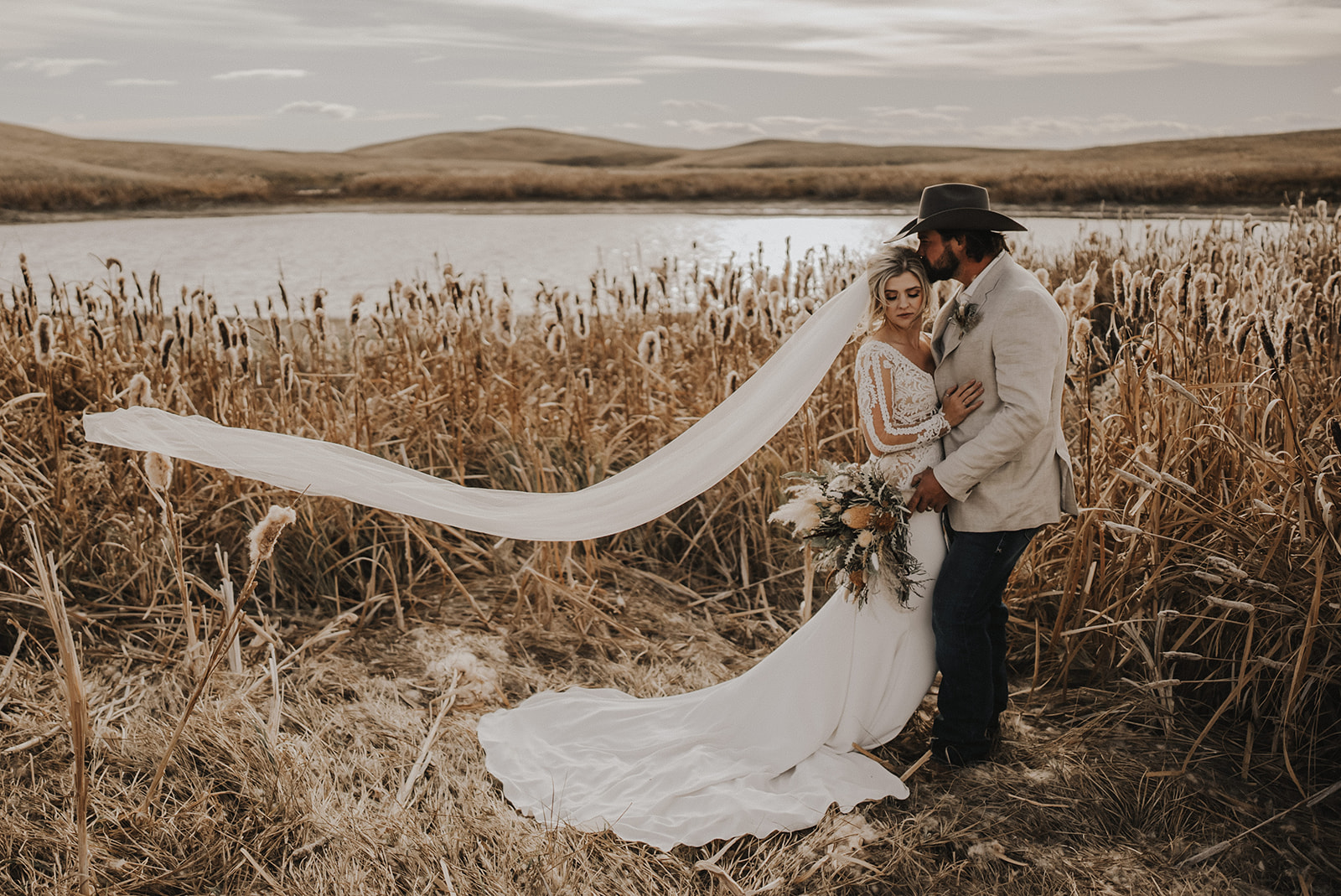 Janelle Awe, of White Creek Ranch Photography is featured in our April/May digital issue of Cowgirls In Style Magazine and shares some of her tips for taking perfect bridal and wedding photos.
We featured photos of Ciara and Riley Griffith's wedding that were taken by Janelle and we asked her what would be her advice when creating memorable photos for your wedding. This is what she said…
"I believe your love story is best told by being truly genuine. It's always easiest to work with a photographer you get along with, but you also need to be in tune with your partner. Enjoy each other, take the time to appreciate being there together and celebrating such an amazing moment. Sometimes it's easier said than done. Not everyone feels comfortable in front of a camera. If I notice a couple is struggling, I keep them moving and talking or laughing. It gives them the chance to forget they're being photographed and it gives me the opportunity to capture them in a candid and real moment.
I always like to get to know my couples first, either by meeting them during pre-wedding photos which are some of my favorite shoots, or capturing them during getting ready photos. These can be done either at the place where they get ready or at the ceremony venue depending on the timeline. It takes the edge off and everyone has a relationship before the ceremony even begins.
If you are wanting to capture photos after the ceremony, I always suggest going somewhere pre planned. It could either be on location of the ceremony or reception venue or you could take a bus and drive somewhere. Nothing starts a marriage celebration like a party bus and it always guarantees great photos! I usually suggest a field or somewhere with trees or a river, anything to create interest and somewhere with room to move around! If you aren't in the country, find an abandoned lot or an old building in an industrial area or rent a studio location. The options are endless.
One of my favorite parts of the wedding day is stealing the Newlyweds for sunset shots. This gives us the opportunity to capture the prettiest light of the day. It also gives the couple a chance to breath and take in everything that's happened during the day, and time to just enjoy each other. This is what's most important even if the sun hides behind the clouds.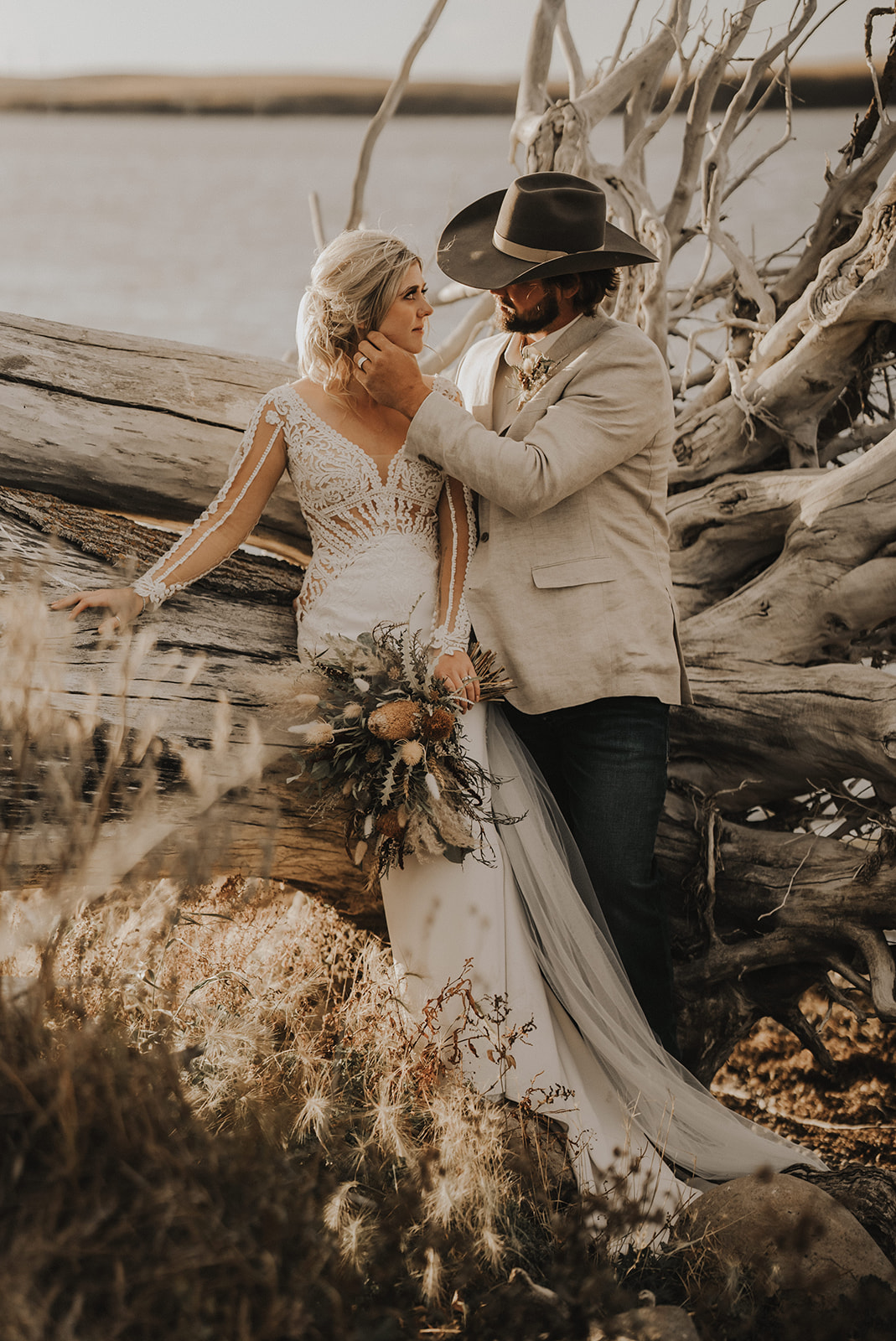 If I had any suggestions, it would be to do what you want to do. Photographers are usually up for anything! I've been on riverboat rides between the ceremony and reception where fishing rods were brought out and we stopped at every amazing spot to take photos along the river. I've jumped in trucks and gone 4x4ing through the fields to shoot in wide open spaces. I've captured grooms falling off their horse trying to ride bareback. I've shot the wedding party in the middle of a rodeo…we basically took over the whole rodeo arena! My advice is to make this day your own! Get creative. It doesn't have to cost extra, you just have to make it happen and go for it! It's these small things that make your wedding day uniquely you, that you'll remember the most and the photos will be absolutely priceless."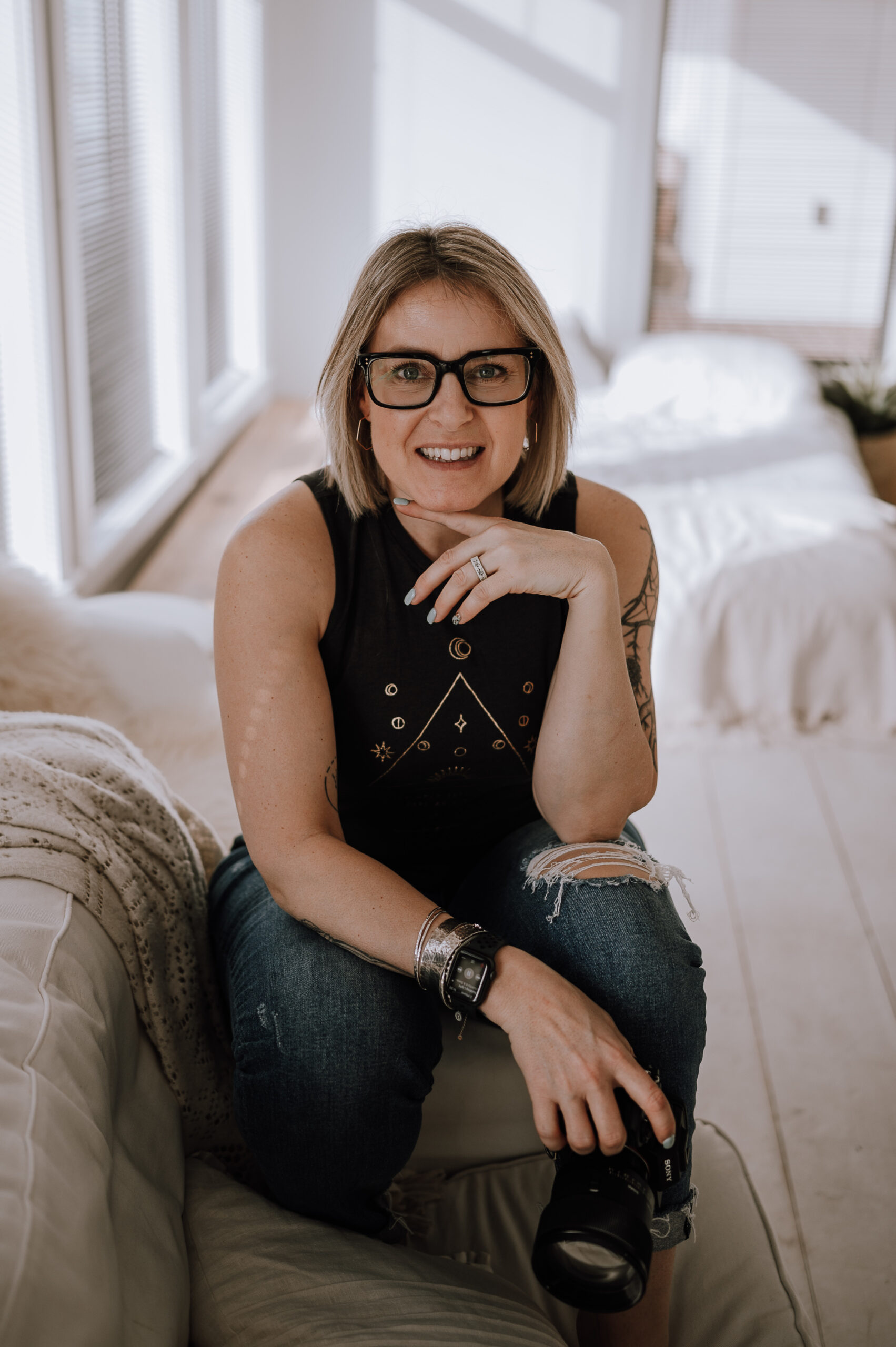 Janelle started photography when she was in college, shooting on a film camera taking Fashion Photography and continued with it into her Fashion Degree. Her photography was put on hold while she worked other businesses and built a family until she finally fell in love with the idea of taking photos full time. Her business was originally called Janelle Awe Photography but she and her husband purchased land west of Bowden with a ravine and the White Creek running through it. She wanted to change her business name to something less personalized and loved the idea of incorporating their land into the name. She also grew up in the rodeo industry and her husband grew up raising cattle so we really wanted to bring that into the business.
You can find more information about Janelle's photography at www.whitecreekranchphotography.com and you can follow her on Instagram at @whitecreekranchphotography
Read more about Janelle and https://cowgirlsinstyle.com/april-may-2022 Ciara and Riley Griffith's wedding in our current issue of Cowgirls In Style magazine.
Latest posts by Cowgirls In Style
(see all)