What's In Your Handbag?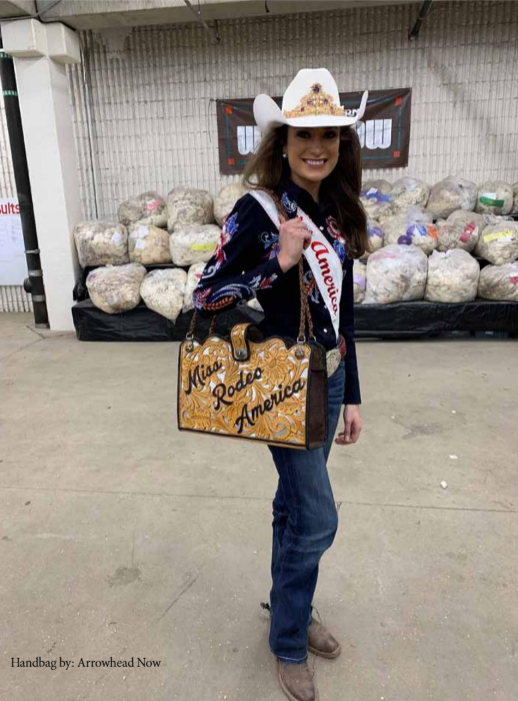 We're looking in Miss Rodeo America 2019, Taylor McNair's handbag! We have started a new feature in our magazine of 'sneaking a peek' in your handbag… What do they like to keep in their handbag?
In our current issue we are featuring Miss Rodeo America, Taylor McNair. Taylor's beautiful handbag is by Arrowhead Now.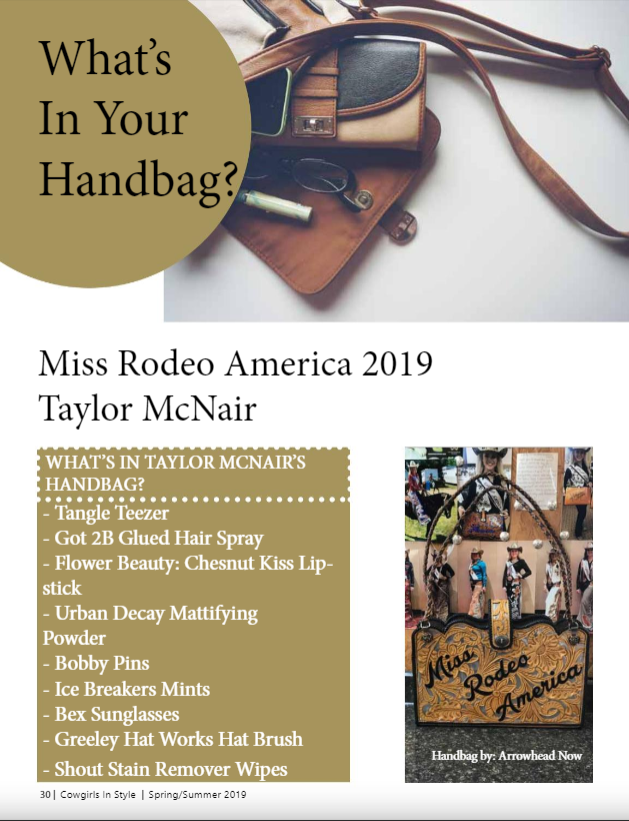 Taylor tells us that you can find
-A Tangle Teezer
-Got 2B Glued Hair Spray
-Flower Beauty: Chestnut Kiss Lipstick
-Urban Decay Mattifying Powder
-Bobby Pins
-Ice Breaker Mints
-Bex Sunglasses
-Greeley Hat Works Hat Brush
-Shout Stain Remover Wipes
Love the Shout Stain Remover Wipes idea. We can always use that. What is in your handbag?
View this issue and more at:
www.cowgirlsinstyle.com


Latest posts by Cowgirls In Style
(see all)