Meet The Cast Of Turquoise Fever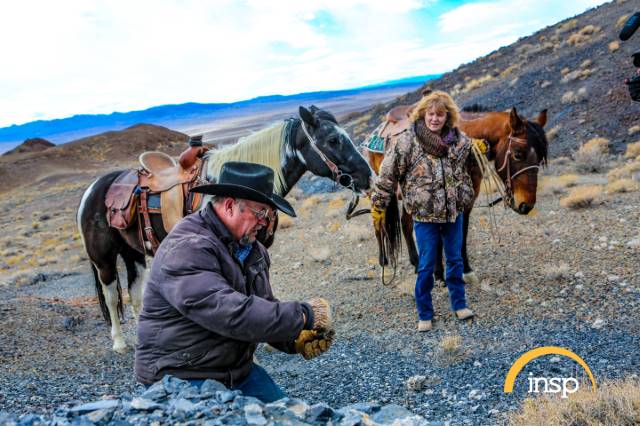 The night is finally here! TURQUOISE FEVER premieres tonight and we have the low down on the cast. Remember to check the new series out tonight on INSP at 9pm ET.
---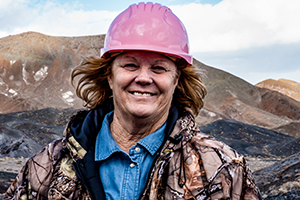 Donna Otteson

Donna, the family matriarch, acts as the glue that holds the Otteson clan together. She works closely with her nephews Tony, Trenton, Lane, and Tristan and her brothers-in-law, Danny, and Tommy. Donna runs a jewelry business and owns claims in the Royston mining district alongside Danny and Tommy. Although she handles most of the business side, Donna never hesitates to join the men as they mine, and isn't afraid to get her hands dirty.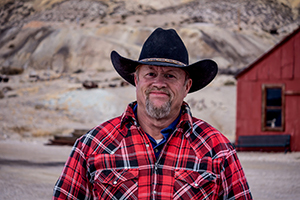 Danny Otteson

As a second-generation miner, Danny learned everything he knows about the industry from his late father, Lynn Otteson. He continues to keep the tradition alive by teaching his sons, Lane and Tristan, everything his father taught him about mining. An expert turquoise prospector, he has walked thousands of miles in search of the precious stone. Danny shares the Royston mining claim with his brother Tommy and sister-in-law Donna.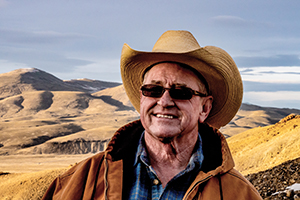 Tommy Otteson

Although he wasn't born in Tonopah, Nevada, like his brother Danny, Tommy spent most of his life mining with his late father, Lynn Otteson. He has passed on his knowledge of the mining industry to all ten of his children, especially his oldest sons Tony and Trenton, who turn to him for expert advice. He also enjoys mining alongside his sons-in-law, who married into the Otteson turquoise business. Tommy is an extremely skilled stonecutter and polisher.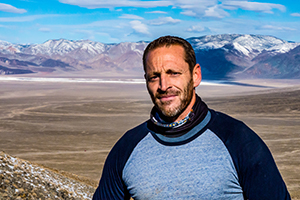 Tony Otteson

Tony is a third-generation miner who runs several claims with his brother Trenton. He learned the trade from his father, Tommy. When it comes to the business, he uses a systematic approach and takes responsibility for many of the moving parts in the mining process. From prospecting to polishing turquoise stones, Tony is exceptionally skilled at his craft. When it comes to creating family heirlooms that will be passed down for generations to come, the Otteson clan relies on Tony for impeccable results. Tony and his wife Emily have four children.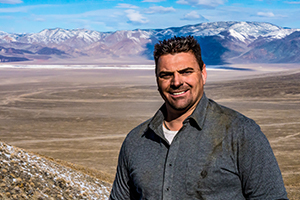 Trenton Otteson

Trenton splits his time between home life in Las Vegas and the desolate claims that he mines with his brother Tony. Trenton knows what hard work is all about and is a physically exceptional miner. He is an expert prospector and takes on every day with guts and gusto. Trenton is always there to encourage his brother when Tony worries about the business. He is married to JaKell, and together they have a son and a newborn daughter. Trenton also has two older sons from a previous marriage.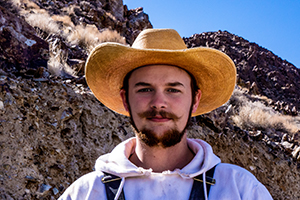 Tristan Otteson

Third-generation miner and the youngest son of Danny Otteson, Tristan, and his brother Lane are rapidly learning the turquoise trade. The brothers recently began operating their first claim, putting a unique twist to the way they approach the family business. A deep thinker, Tristan more than most family members, is interested in the history of turquoise and the science behind its formation. He is married to Annie, and they have a baby boy.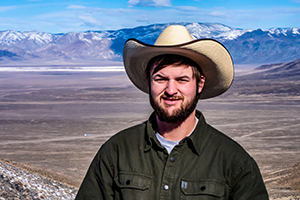 Lane Otteson

Tristan's older brother, Lane, is passionate about the family business. He takes in everything he can about mining turquoise from his father, uncle, and cousins. After obtaining his blasting license, Lane, alongside Tristan, devote the bulk of each day mining their very own claim. Lane always remains optimistic and tries to keep everyone's spirits up, even when they are striking out at the mines.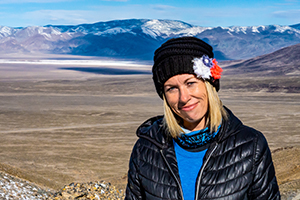 Emily Otteson

Emily Otteson enthusiastically embraced the turquoise business and lifestyle when she married Tony Otteson. Like her husband, she takes on numerous responsibilities to help the family, including online turquoise sales, managing social media accounts, and even joins Tony and Trenton on the mines. After losing her first husband to cancer, Emily is passionate about the safety of the job site.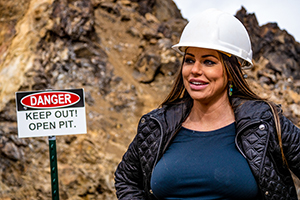 JaKell Otteson

Trenton's wife JaKell, often works alongside Emily, helping market the family's online business and managing social media accounts. With a background in fashion, JaKell keeps the Ottesons informed about the latest trends and emerging styles in the ever-changing jewelry industry. Her valuable input helps the Otteson family produce pieces that sell.
Photos courtesy of INSP

Turquoise Fever premieres tonight on INSP 9pm ET!
Latest posts by Cowgirls In Style
(see all)