Cowgirls of Instagram – Stephanie Griffey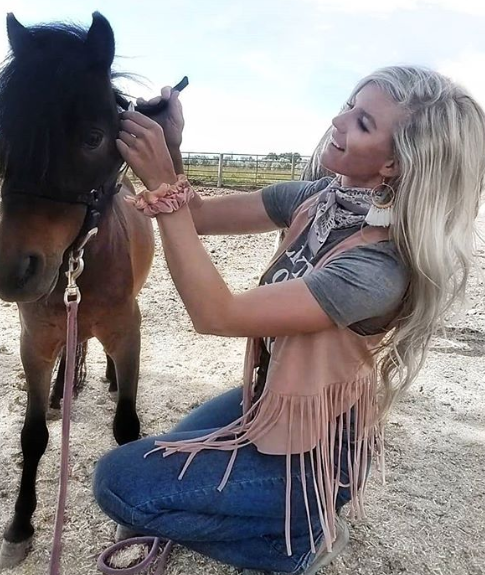 Meet Stephanie Griffey, one of our Cowgirls of Instagram in our current issue of Cowgirls In Style Magazine.
Also known as @courtroomcowgirl on Instagram, Stephanie is a cowgirl attorney. When asked when she started her Instagram account she answered,
"In 2016, my first job out of law school was as a Public Defender. True to cowgirl form, I was too stubborn to mold into what everyone other attorney wore, so I stuck with my cowgirl attire. I wore a mixture of cowboy boots, turquoise, fringe, leather jackets and wild rags with professional wear to court every day.
Judges, Prosecutors, clients –they all noticed and talked about my unusual attire. Not long after I realized the impact it made on these people, I started sharing photos of my western-inspired courtroom attire on Instagram as "Courtroom Cowgirl" to reach a wider audience.
Courtroom Cowgirl has since morphed into a platform where I share my horses, family and lifestyle too –something I enjoy much more than solely fashion."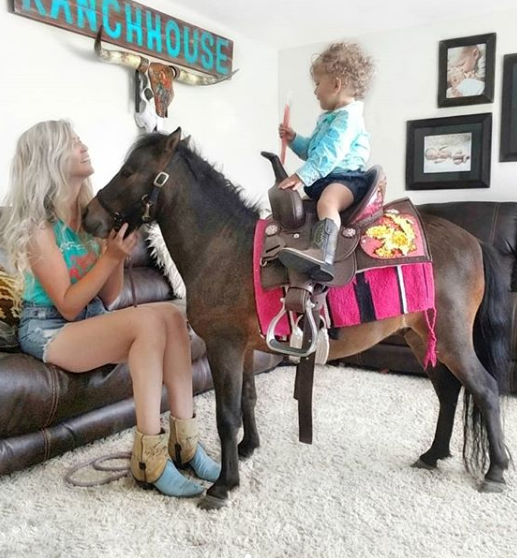 She has grown her Instagram account to over 25,000 followers. When asked if she has any tips on growing your Instagram account she said,
"Always wear a smile – literally and figuratively.
First, most of the photos you share of yourself should be of you smiling. It's genuine. It's relatable. People like smiles. Smiles make people smile. Just smile, okay?
Second, and more figuratively, respond to all questions and messages with a smile –be a happy, kind, and caring human, even to the people you don't know. I guarantee that if a stranger comments on your photo and, in turn, you make that person smile, he or she will come back for more. That's the key to growing."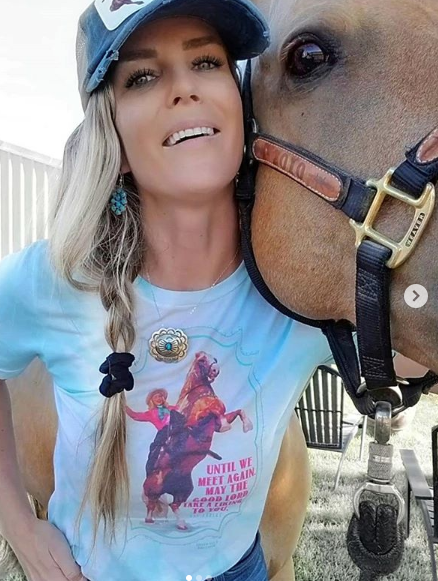 She is a wife to Justin Griffey and mother to two children, three year old son, Jace and eighteen month old daughter, Jentry.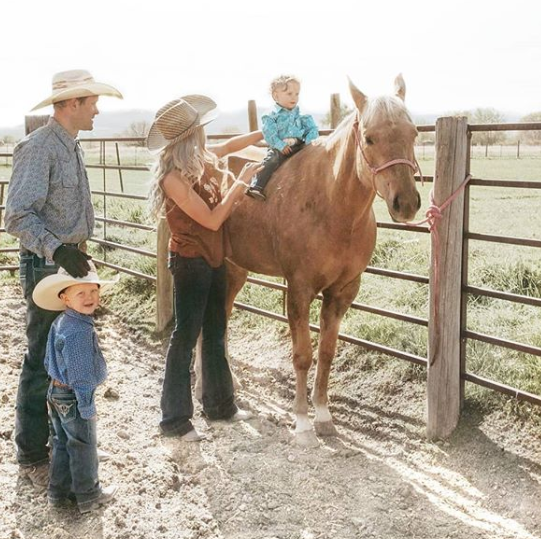 Read more about Stephanie in our current issue of Cowgirls In Style Magazine here! You can also find her on Instagram!
Latest posts by Cowgirls In Style
(see all)