Craig Morgan's Heart Felt Music Video 'The Father, My Son, And The Holy Ghost'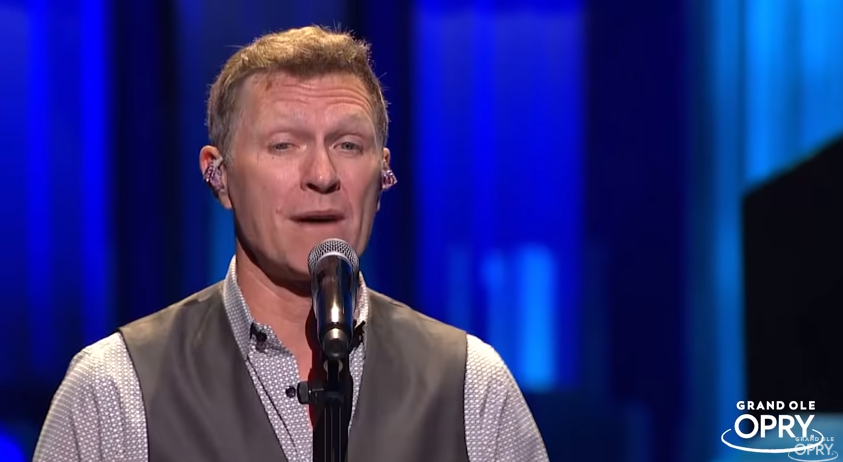 In 2016, Craig Morgan's 19-year-old son, Jerry, passed away following a tubing accident on Kentucky Lake in Tennessee.
Through this great tragedy, a stunning song about love, loss, and faith has captured the hearts of not only country music fans, but many around the nation and world.
Craig Morgan releases statement on the loss of his son, Jerry, who drowned in a boating accident earlier this month. pic.twitter.com/oCL2iFImeE

— NewsChannel 5 (@NC5) July 21, 2016
Craig turned toward his faith to cope, and that faith led him to a new song.
People , talks more about what led up to this song… Craig said he woke up in the middle of the night one night and found himself singing the entire chorus to a song.
"It was 2:30 in the morning and there I was – singing the entire chorus in my head before I even woke up enough to put the words down on paper."
He thought about just going back to sleep, but something told him to get up and write the lyrics down. Over the next few hours, he penned the remainder of the song. He named it "The Father, My Son, and the Holy Ghost."
Craig shared the song during an appearance at the Grand Ole Opry in July. The Opry shared a video of his performance in September.
Following that performance, he was approached by Ricky Skaggs. Craig told him he was glad he got to hear the song then, because he doubted he'd ever be able to sing it again. That's when Ricky encouraged him to keep singing it:
"But standing there was Ricky Skaggs, and he told me that I simply had to perform it again. I had to get through this and find a way to share this song with as many people as I could," he told People.
So share it he did, and Craig made the song available on iTunes. After his good friend, Blake Shelton, heard the song, he took it upon himself to get it to the #1 spot on the iTunes chart.
Blake spent days tweeting about the song, which caught the attention of fans and other famous figures. Eventually, the song claimed the #1 spot on not just the iTunes country chart, but the overall, all-genre chart as well.
Ladies and gentleman one of the hardest things to ever achieve in music is having a #1 selling song of ALL music ALL genres. You can't fake it. The song has to touch people. Congratulations @cmorganmusic. This ones for Jerry. pic.twitter.com/0oTeYplikj

— Blake Shelton (@blakeshelton) September 12, 2019
A song that came from deep down from Craigs heart and one that he thought would always be a personal song has been made into a music video. video.
The simple video was directed Ryan Mclemore, and shows Craig in what appears to be a church basement. Once Craig starts singing, the video remains fixated on him and nothing else.
Free of distractions, the video draws your focus to Craig and his changing emotions throughout the course at the song. As he nears the end, you can see his eyes grow red as the swell up with tears.
Be prepared to wipe away a few tears of your own when you watch the music video for "The Father, My Son, and the Holy Ghost" below.
This song is such a stunning work of art, and the music video is as well. It's so touching to watch.
You can listen to "The Father, My Son, and the Holy Ghost" on Apple Music by clicking here.
(Country Music Family)
Latest posts by Cowgirls In Style
(see all)