When Calls The Heart Season 8 Premieres February 21st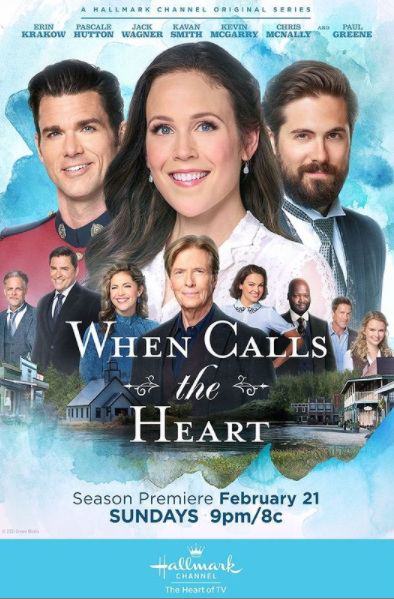 Don't despair Hearties, starting January 1st, WCTH be adding a new episode of When Calls The Heart Season 7 every Friday, leading up to the premiere of Season 8 on @HallmarkChannel!
With the news that there wouldn't be a new episode of When Calls The Heart, Christmas night as has happened previous years since the series began, fans were heartbroken as this has been a 'Heartie' tradition since 2016. The coronavirus forced many TV networks to stop production of their shows and movies back in March, and many have had to adjust their returns to keep the cast and crew safe.
The network decided to air last year's Christmas 2 hour special on Christmas night and shelve the 2020 Christmas special. But with the news that WCTH will be adding a new episode every Friday night leading up to Season 8 was a welcomed announcement to most Hearties.
View this post on Instagram
A few highlights for Season 8!
View this post on Instagram
Although fans will have to wait until 2021 to get their top question answered — Who does Elizabeth choose? — At least we can look forward to each Friday night until the new season starts which the show's creator says will "start with a boom."
When Calls the Heart Season Eight premiers February 21, 2021 9/8c! Go to www.hallmarkchannel.com/when-calls-the-heart for more information!
Latest posts by Cowgirls In Style
(see all)