The Impact Legendary K.T. Oslin's 80's Ladies Had On Women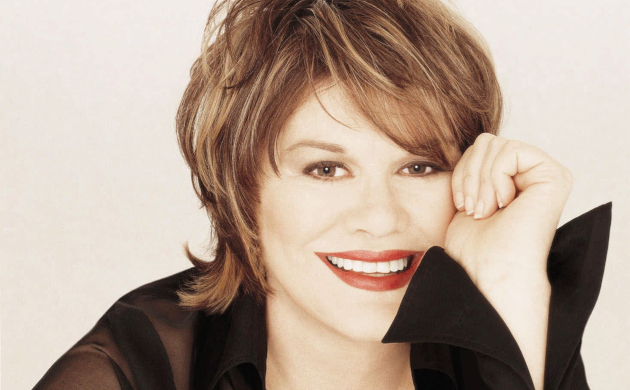 Loved and revered country music artist, K.T. Oslin passed away December 21, 2020, but her legacy and memory remain as she defied many odds being named, 'Queen of the 80's Ladies.'
Country music artist K.T. Oslin, who hit it big with the 1987 hit "80′s Ladies" and won three Grammy awards passed away at the age of 78, December 21st. Having lost so many great country music artists this year has made us give way to pause. Some of the greats that have passed on are,
Kenny Rogers, Joe Diffie, Charlie Daniels, Mac Davis, Doug Supernaw, Hal Ketchum, Charley Pride and now K.T. Oslin.
"K.T. Oslin had one of the most soulful voices in Country Music and was a strong influence for women with her hit '80's Ladies,'" said Sarah Trahern, CEO of the Country Music Association. "I was fortunate to work with K.T. on a number of television shows in the late 90s. She was always gracious to the crews and up-and-coming talent performing alongside her. She truly had one of the best voices in the history of our format. Our thoughts go out to her loved ones at this difficult time."
The song, 80's Ladies resonated with so many women and it rang true in my life. I was in my young twenties and was just about to get married and this song was an anthem for women around the world. It made us feel strong and invincible.
Stoned rock and rollers in the 60's.
And more than our names got changed
As the 70's slipped on by.
Now we're 80's ladies.
There ain't been much these ladies ain't tried.
The song spoke to women of all ages, both young and old. It also made Oslin the first ever middle-aged woman to launch a country career in history. Soon she was one of the most popular performers in country music. She became the 1988 CMA Female Vocalist of the Year, and "80's Ladies" became Song of the Year.
K.T. Oslin will be sorely missed, but her music will live on.
Enjoy 80's Ladies below…
Latest posts by Cowgirls In Style
(see all)