Father's Day Tribute, Trace Adkin Father Daughter Video, Just Fishin'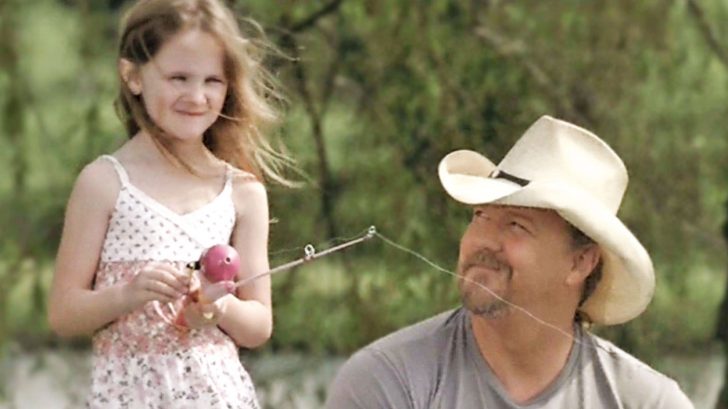 With Father's Day right around the corner, it made us think of this classic video by Trace Adkin, "Just Fishin."
Adkins always comes up with the most heart warming songs about family, being a parent, how time flies when your kids grow up, he is our favorite when it comes to reminiscing about family.
In 2011, his single, Just Fishin' tells the tender story of a little girl and her daddy, (Trace Adkin) going fishing on a summer day. but between the small every day type of talk and conversation between a daughter and father, it is far more than just being about catching a fish. In the music video  by Casey Beathard, Ed Hill and Monty Criswell, Adkins' youngest daughter, Trinity, plays the leading role in the 2011 video at age 6.
Happy Father's Day to all of you fathers around the nation.  And enjoy this simple, but elegant song about the precious time between a father and daughter!
Latest posts by Cowgirls In Style
(see all)