The Cutting World with Cole and Jennifer Erwin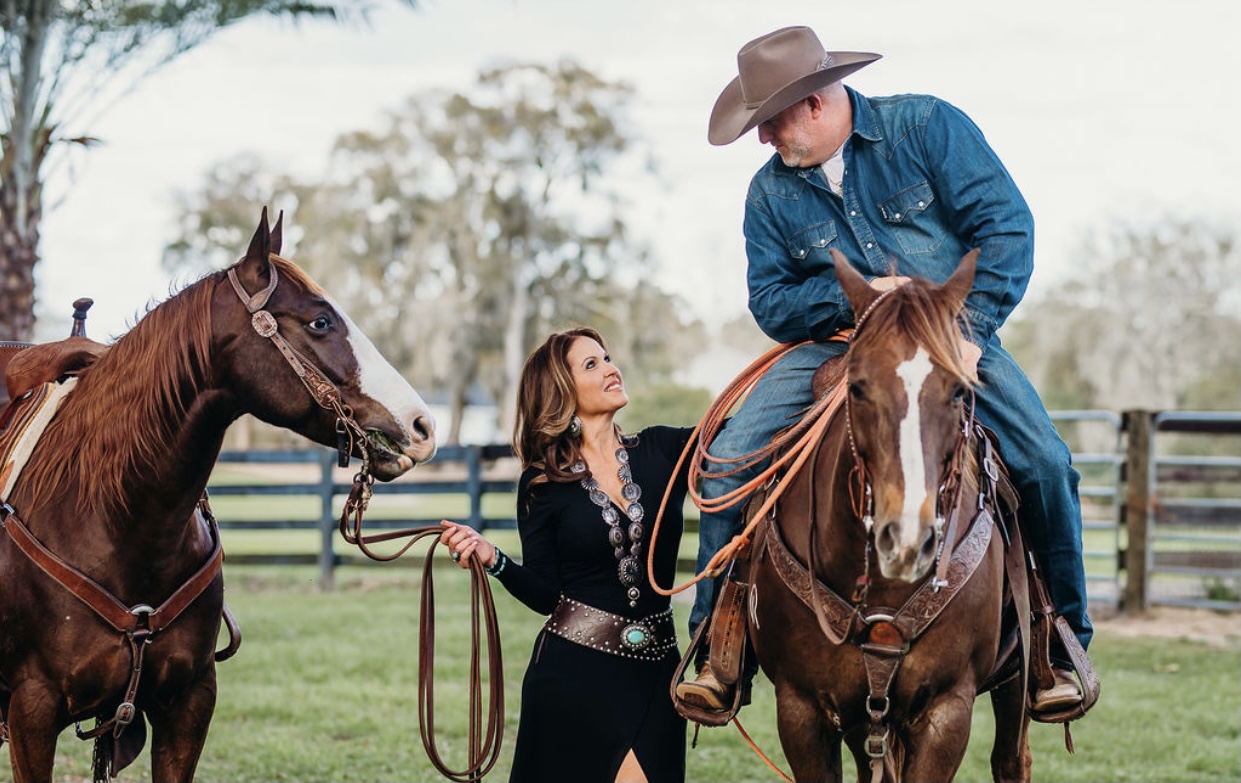 Jennifer Erwin and husband Cole were raised around horses all Their lives. As of This Publication, Jennifer is holding 5th place in the 35k non pro, 7th place in the 2k limited rider any horse and 5th place in the 15k amateur.
Jennifer Erwin and her husband, Cole Erwin were both raised around horses all of their lives. This was one of their strong common bonds, along with family that drew them together.
Cole started roping in middle school, and went on to pro rodeo in three events for many years. He got his love for rodeo from his father, Dr. Rick Erwin MVD and his Texas roots, with the compassion and competitiveness of his mother. She grew up in the thoroughbred industry.
At the age of seven, Jennifer started riding like most little girls who loved horses. Her love for these breathtaking animals have brought her to do and go to amazing places in and out of the show arena in her life time.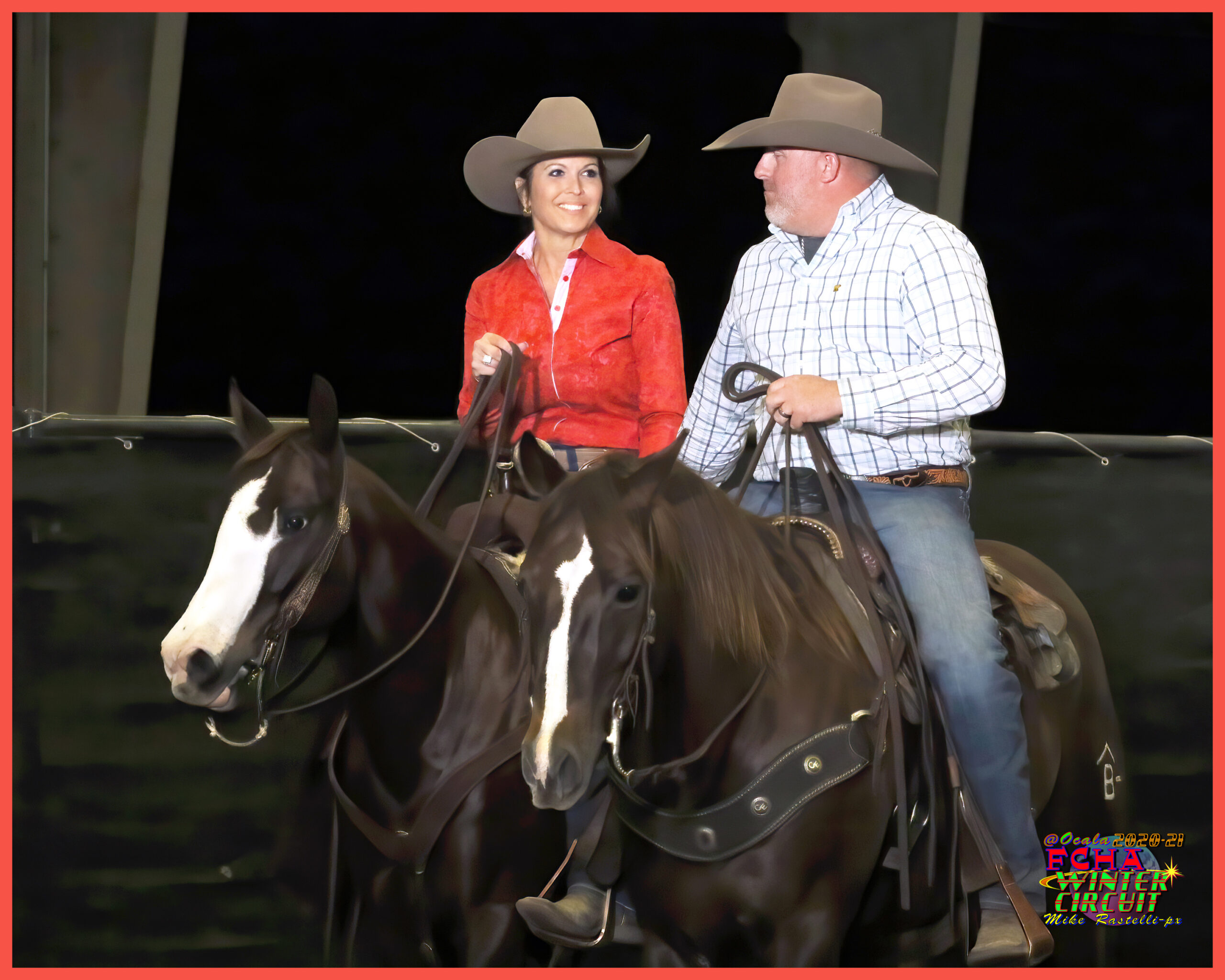 Her husband introduced Jennifer to the cutting world and show arena by giving her, " a Christmas gift lesson" by a world renowned NCHA cutter, Ted Sokol. "It was the most exciting, exhilarating and breathtaking ride I'd ever had on a horse in 2 minutes & 30 seconds! I was hooked, my husband was all
in and was ready to be my biggest fan and 'hold my glitter sign' as he put it." Jennifer says.
She has owned many horses in her lifetime, but purchased her first cutting horse. She's A Stella Cat, "Stella" (She is out of Bet He's A Cat from the 6666 Ranch and Haidas Kit).
Jennifer's first year competing in the south eastern show circuit has been daunting to say the least. The show schedule has been vigorous in many ways; with dates, competition and all while she still juggles a full time career and family.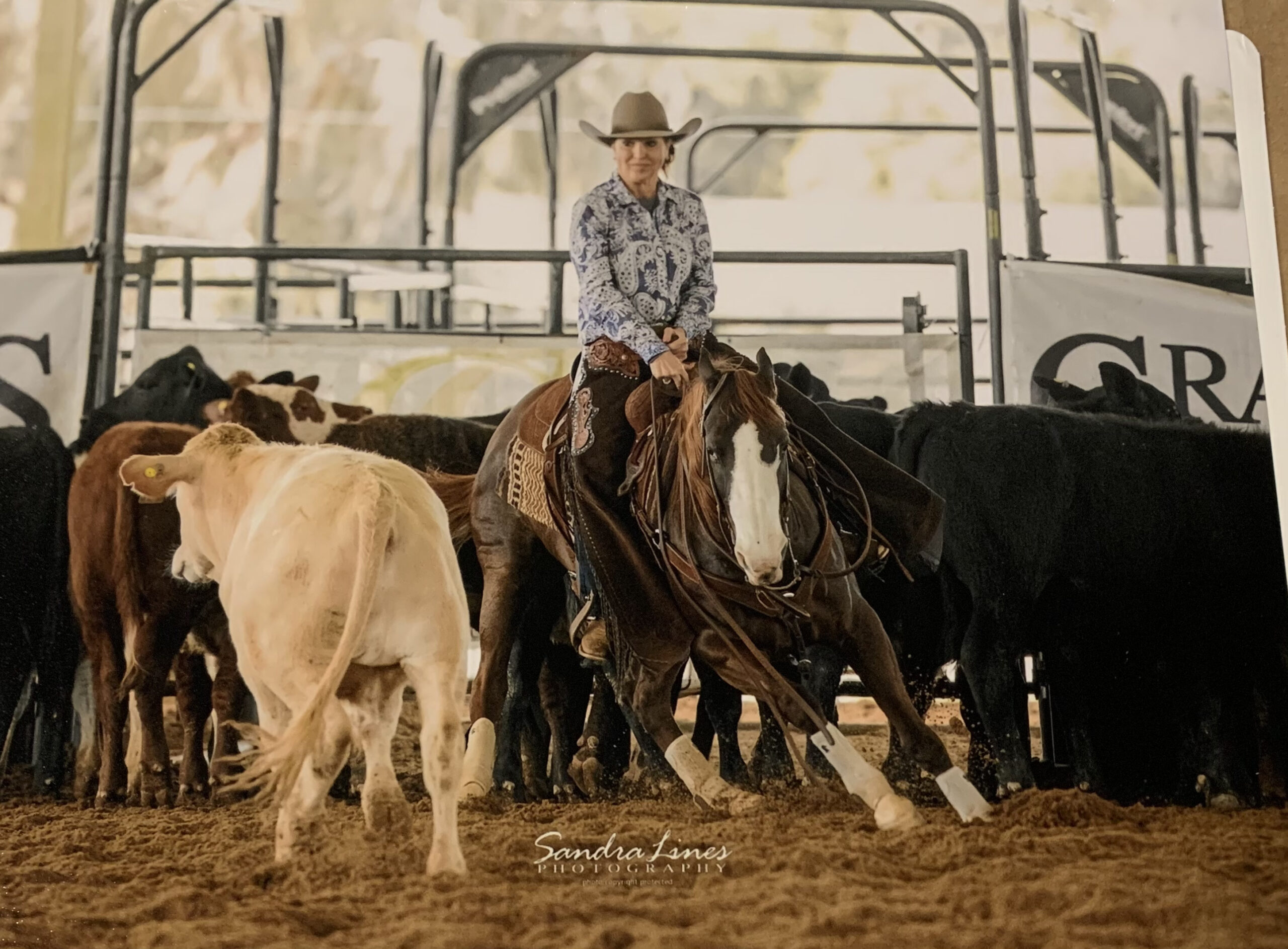 As of today, she is holding 5th place in the 35k non pro, 7th place in the 2k limited rider any horse and 5th place in the 15k amateur. With still more shows on the horizon and always striving for her personal best, "I've qualified for regionals and the south eastern year end will be held at the World Equestrian Center in Ocala, Florida. I have enjoyed the people I have met along the way, the friendships I have made in the cutting world. I have been blessed to be supported and loved every mile, every ride of every step of this journey with my husband, best friend & # 1 Fan."
Latest posts by Cowgirls In Style
(see all)