Brody Malone, Roping Cowboy To Olympian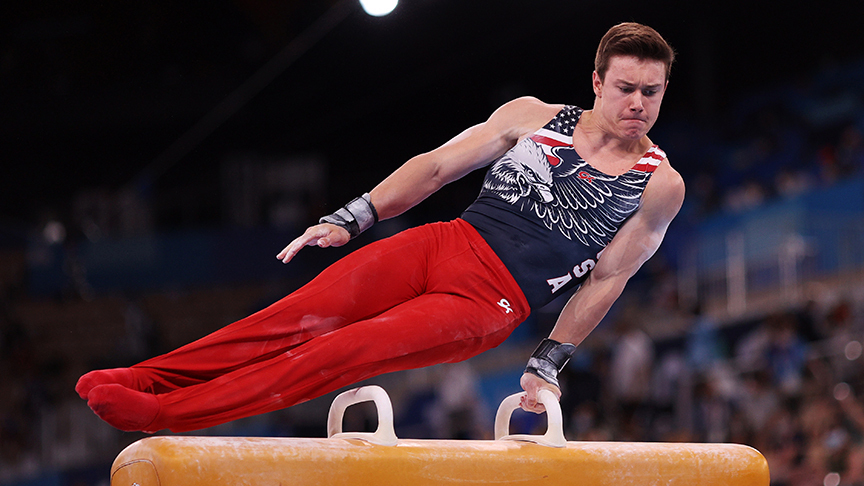 Cowboy, Brody Malone finishes a proud fourth place in the high bar event at the Tokyo Olympics.
American gymnast Brody Malone finished fourth in the high bar event final with a 14.200, the highest placing for any U.S. male gymnast in Tokyo.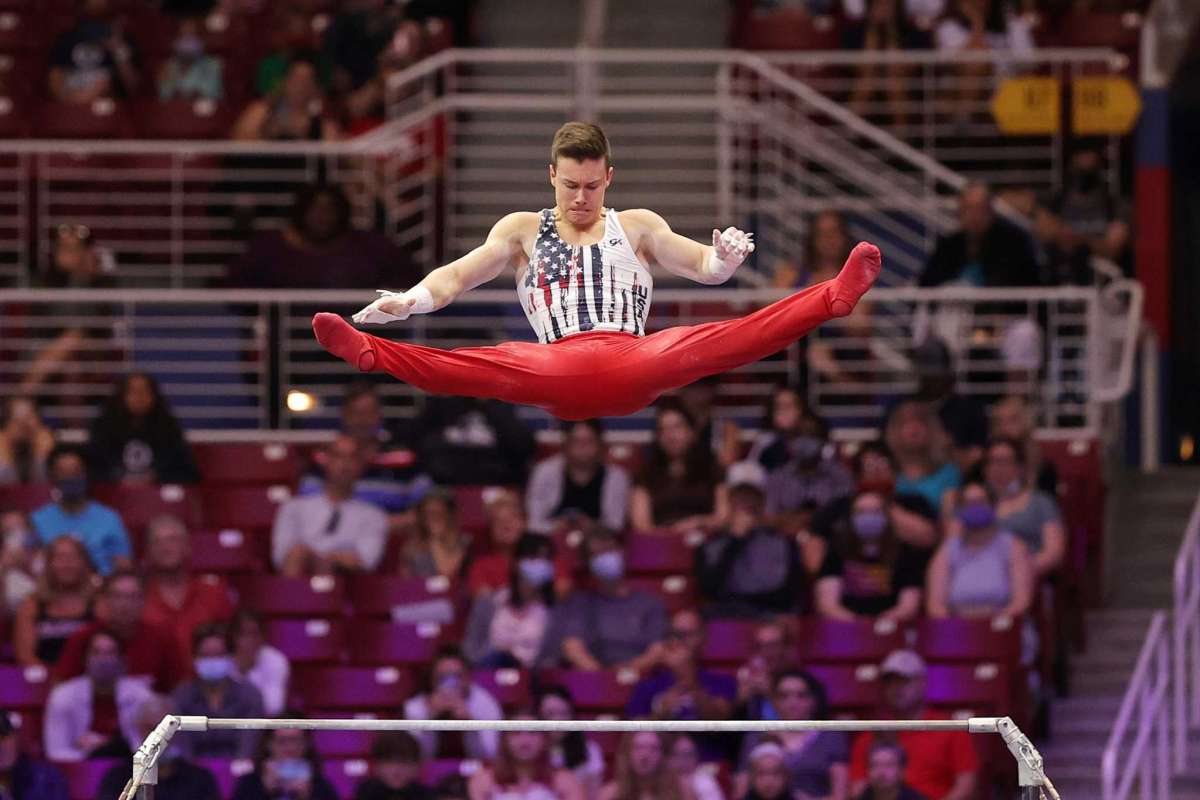 Even though Brody started young, vaulting over his crib railing at only 2 years old and breaking his arm, he is one that learned to endure pain through his years of rodeo. Malone, 21, has been roping since kindergarten while his mother, Tracy enrolled him in gymnastics with a friend. Brody competed in roping jackpots and junior rodeos throughout Georgia growing up, as well as at the National Junior High Finals Rodeo, all while playing baseball and competing in gymnastics. Brody tragically lost his mother Tracy to breast cancer in late 2012. She was just 37 and Brody only 12 and still carries a pink bandana to competitions to honor her memory.
Competing in both rodeo and gymnastics, Brody was the top high-school recruit in the country. He chose Stanford, where the senior this fall has already won back-to-back NCAA national all-around championships in gymnastics. Brody, a management science and engineering major is from Summerville, Ga.,
He grew up burying his grief in the gym and with earnings from his rodeo and his future earnings, he plans to dedicate some of his earnings to develop the Tracy Malone Foundation for cancer research.
Latest posts by Cowgirls In Style
(see all)