A Hint Of How The Characters In "1883" Are Related To The Duttons of "Yellowstone"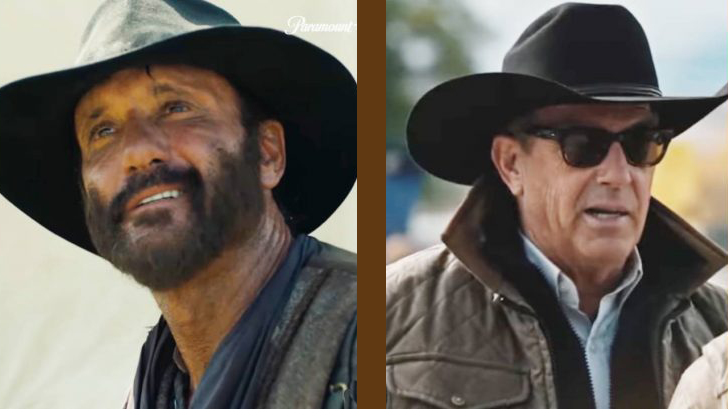 December 19th is the premiere of 1883 the anticipated spin-off of Yellowstone. But some of you may be wondering how the characters of the shows are related.
When the show first announced that Tim McGraw and Faith Hill would play James and Margaret Dutton, ancestors of the Dutton family from the show Yellowstone, we all have been wondering how these two families would connect. The new show 1883 will follow their characters as they travel from Texas to Montana to make a new life for themselves and show all the struggles along the way.
Recently, in an episode of Yellowstone, Kevin Costner's John Dutton tells his daughter Beth that his great-grandfather built the lodge they were standing in. In a recent interview promoting 1883, Tim McGraw confirmed he and Faith are the great grandparents of Kevin Costner's John Dutton.
Tim McGraw, when asked about the characters said, "I think you'll see that with our characters. I think you'll see it with Isabel and Margaret. You'll see where some of Beth Dutton comes from, and I certainly think with James, with his love of family and determination to do anything for his family, regardless of the rules, regardless of what's for right or wrong, regardless of what the world might think, he will do anything for his family. And I think you'll see that from James to Kevin. But Faith also likes to say that she thinks that since she's Kevin's great-grandmother that he looks more like her than he does me."
But however they are related, we can't wait for December 19th to finally view the much anticipated spin-off, how about you?
1883 December 19th on Paramount+
View this post on Instagram
Latest posts by Cowgirls In Style
(see all)