Fans Will Like This Yellowstone Season 5 Update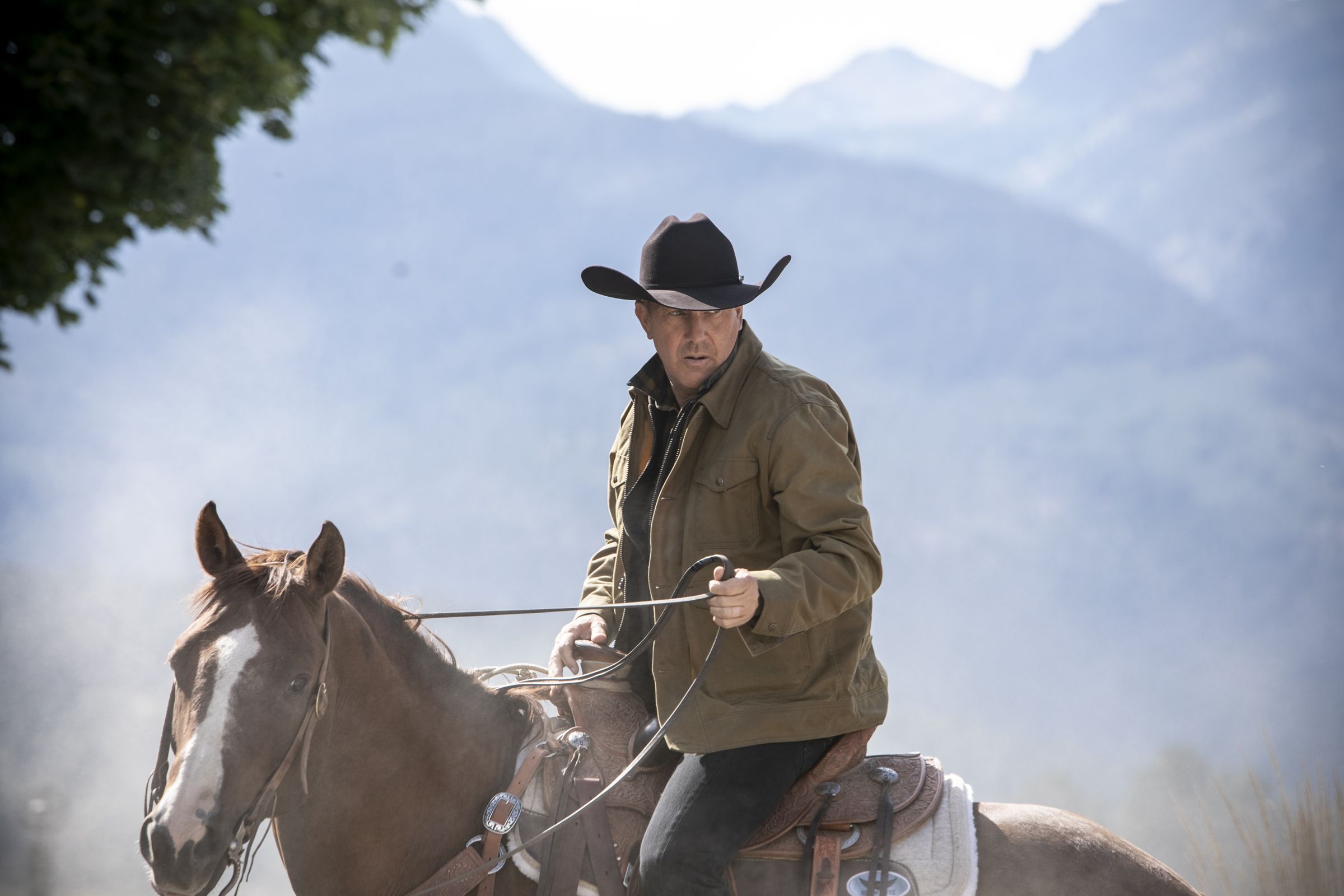 Fans will be excited to hear this news of the upcoming Yellowstone season 5.
Bringing you back to the end of season 4, John (Kevin Costner) rode off with a heavy heart and the writers of the series have basically remained silent about what's to come for the Dutton family in season 5. While Deadline reported that filming for season 5 would kick off in May, actor Gil Birmingham, who plays Broken Rock leader Thomas Rainwater, recently revealed that this might not be the case. "We haven't even gotten the scripts yet," he told E! News on April 27. But according to Yellowstone creator and showrunner Taylor Sheridan, the show is right on track — and he even spilled about a potential season 5 premiere date.
In the current issue of Variety, Taylor shared important details about what's next… Yellowstone season 5 will pick up with John going after the title of Montana governor. As fans know, this caused palpable tension between the Dutton patriarch and his eldest son, Jamie (Wes Bentley). After the lawyer spent years working up to the position, John stepped in at the last minute and threw his name in the hat. Jamie had no choice but to publicly support the decision, and now he's in deeper water after Beth (Kelly Reilly) snapped a photo of him in the middle of a criminal act.
What's more, we now know that season 5 of Yellowstone will be supersized. The previous four installments had an average of 10 episodes each, but the new season will have a total of 14 episodes. Variety reports that Paramount Network will split the 14 episodes into "two seven-episode offerings."
Taylor also confirmed to the magazine, that production will begin in May and season 5 will have "a premiere date in late summer." So, the series should have a premiere date of June instead of having fans wait until November like last year.
Great news! Taylor is about to call the cast and crew back into action for Yellowstone season 5. So we can look forward to a quicker turn of events from the series of all the cast that we love, including Jimmy!
Latest posts by Cowgirls In Style
(see all)